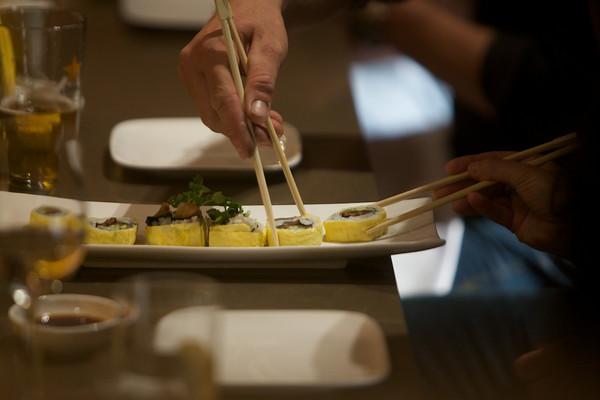 Eating sushi never felt so good -- for you, not the fish.

In the wake of the tsunami in Japan that has claimed so many lives, Ebisu will donate a portion of its proceeds this week to relief efforts in Japan.

Ebisu wrote the following statement on its website:
All of us are saddened and concerned to have learned about the destruction of the 8.9 magnitude earthquake which has devastated areas of Japan. Many of us and our staff have family and friends who are affected by this tragedy. For the next week, portions of profits from all our locations will be donated back to Japan Earthquake Relief and the Red Cross. For our loyal family of friends and customers who have loved ones throughout Japan, our thoughts and love are with you. Steve, Koko, Eric and Charlie Fujii and the entire Ebisu/Hotei staff

SFoodie reports that the benefit applies to Ebisu's restaurants located at 1283 Ninth Ave. in San Francisco, its location in the SFO International Terminal and the restaurant's Hotei spin off at 1290 Ninth Ave. in San Francisco.