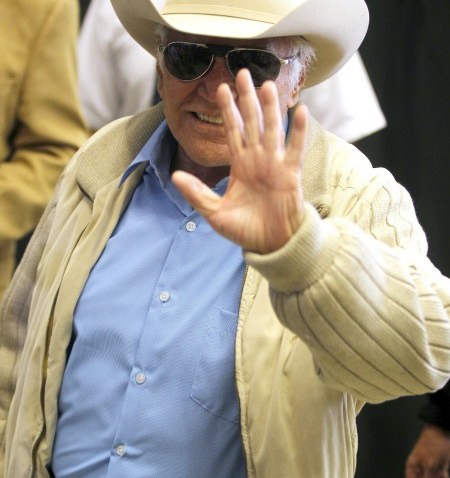 A former U.S. Secret Service agent who was previously sentenced to nearly six years in prison for corruption during a probe of the Silk Road online black market has been sentenced in federal court in San Francisco to another two years for an additional crime.
Shaun Bridges, 35, of Laurel, Md., was sentenced Tuesday by U.S. District Judge Richard Seeborg for one count of money laundering. The laundered funds were 1,606 bitcoin he stole from government custody in a separate case in 2015.
Seeborg also ordered Bridges to forfeit approximately 1,500 bitcoin and other currency with a present value of approximately $10.4 million, according to U.S. Attorney's Office spokesman Abraham Simmons.
As a Secret Service agent, Bridges had participated in the seizure of the bitcoin in November 2014 from a European bitcoin currency exchange that was under investigation.
Meanwhile, however, Bridges himself came under investigation for his earlier theft of bitcoin in 2013 from Silk Road, a now-defunct online market that sold drugs, false identification and computer hacking tools. Silk Road customers paid for items with bitcoin virtual currency.
Bridges pleaded guilty in 2015 to money laundering and obstruction of justice in connection with the 2013 theft and was sentenced by Seeborg to five years and eleven months of prison.
Bridges resigned from the Secret Service in March 2015, while knowing he was under investigation, but kept the only key to the digital wallet holding the bitcoin seized in the second case.
While his prosecution in the Silk Road case was under way, he transferred the bitcoin seized in the second case to other digital wallets to which only he had access, according to Simmons.
"Bridges stole from the government that he had already betrayed," prosecutors wrote in a sentencing brief.
As part of his plea agreement, Bridges agreed to return the stolen bitcoin.
Seeborg ordered Bridges to serve the new two-year sentence consecutively to the previous sentence.
Bridges was one of two federal agents convicted of corruption during the probe of Silk Road, which was operated by Ross Ulbricht from 2011 and 2013 and was described by the FBI as the most extensive criminal marketplace on the Internet at the time.
The other agent was former U.S. Drug Enforcement Administration Agent Carl Force, 47, of Baltimore. He pleaded guilty to extortion, money laundering and obstruction of justice and was sentenced by Seeborg in 2015 to six and one-half years in prison.
Ulbricht was arrested while using his laptop in a San Francisco branch library in 2013. He was convicted in federal court in New York of seven counts, including running a continuing criminal enterprise and selling drugs, and was sentenced to life in prison.