Two suspicious fires at the same East Bay construction site have been ruled as arson, and a six-figure reward is being offered to help find those responsible.
The apartment complex project in Emeryville burned for the second time last month. On Thursday agents from the Department of Alcohol, Tobacco and Firearms, along with local police officers, said the blazes were set intentionally.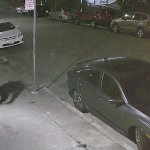 Investigators also released images of a person they believe may have had something to do with starting the latest fire.
The May 13 fire destroyed Emeryville's plans for additional housing, but city leaders vow to rebuild.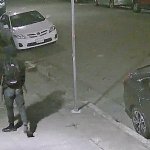 "We believe we can make ourselves into a more livable city by increasing our population, and this incident will not call into question our overall direction," Mayor Scott Donahue said.
ATF officials said the previous fire at the site in July 2016 also was arson. No possible suspects have been identified in that blaze.
The agency is offering a $50,000 reward for information on the fires, an offer matched by the building's developer.
Anyone with information about how the fires started should contact the ATF or Emeryville Police Department.