This winter, crews with the Army Corps of Engineers will be working to clear debris from more than 4,500 Sonoma County homes devastated by the North Bay wildfires. The clean-up effort is part of a state run program designed to quickly clear out rubble and hazardous materials from an entire neighborhood at no cost to homeowners beyond what's covered by their insurance for debris clean up. But as the NBC Bay Area Investigative Unit learned, critics of the program fear that the state's policy to remove all foundations as part of the clean-up will end up costing residents extra time and money during the rebuilding process.
CalRecycle environmental engineer Todd Thalhamer designed the state's debris removal plan after the 2007 Angora fire destroyed 256 homes in Lake Tahoe. Thalhamer believes that his one-size fits all policy to remove foundations is the safest and most efficient way to prepare a community to rebuild. He said in his experience testing hundreds of foundations damaged in wildfires from Lake Tahoe to San Diego to Lake County, the concrete is too structurally unsound to save.
"We've done it enough to the point we know the concrete slabs that we're facing are not viable," Thalhamer told NBC Bay Area. "It comes down to the contaminants that are present. It comes down to the damage that the heat causes to the concrete."
The voluntary program is only available to survivors of a large scale disaster. Residents who sign up, must agree to pass along their insurance proceeds for the clean-up to the government. Any costs not covered by insurance will be paid for by taxpayers.
TALE OF TWO HOMES TWO YEARS LATER

Rob Goodman signed up for the program in 2015 after his Lake County home was levelled in the Valley fire.
"We thought why wouldn't we trust local government. The county should be looking out for our best interest," Goodman said. Contractors working for CalRecycle removed his foundation, adding to the cost for him to rebuild. Goodman says he had to fight with his insurance company to pay for the additional costs, which delayed the rebuild.
"Our cost for our foundation went from $54,000 to $78,000. Keep in mind we had to replace the driveway, we had to replace pretty much everything that's being done now because of [the foundation removal]." More than two years after the fire, Goodman's lot remains empty.
Meanwhile across the street, Goodman's neighbor Orson Armstrong just moved into his newly rebuilt house.
"I'm glad to be back home and I love it," Armstrong told NBC Bay Area.
Armstrong declined the government's clean-up offer and hired private contractors to remove the debris from his foundation and test for contamination. Armstrong says his home passed all safety inspections.
Former Sonoma County Planning Commissioner and construction consultant Tom Lynch helped Armstrong and other Valley fire survivors rebuild while keeping their foundations. Lynch believes homeowners should hire an engineer to test their foundation before agreeing to have it removed or they will risk paying a lot more when they rebuild.
"The one size fits all [approach] is not necessarily the right solution," Lynch said.
COST TO TAXPAYERS
The Investigative Unit found that residents aren't the only ones paying extra to rebuild. Armstrong's bill for debris removal and testing totalled close to $18,000. Records from Lake County show that's much lower than what government contractors charged to clean up home sites, averaging $63,507.48 per property. Goodman's bill was even higher at $83,273.64. His insurance will pay $55,000, while the rest will be covered state and federal tax dollars.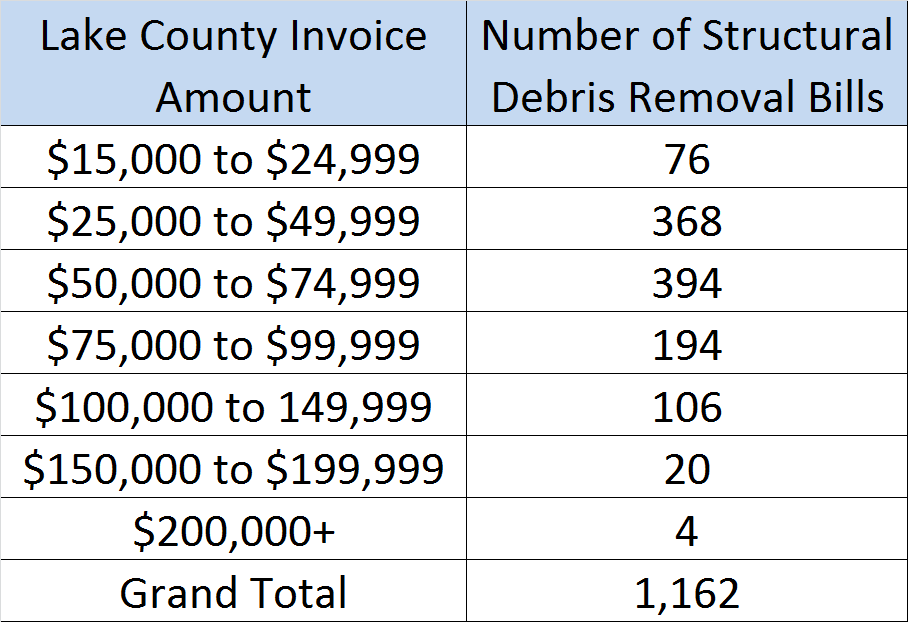 HEALTH RISK TO RESIDENTS
Thalhamer acknowledges that the government's removal costs will be higher, but says that's because of the community clean-up and testing efforts rolled into the debris removal bills.
"We're doing air sampling in elementary schools, middle schools daycares, we're running street sweepers, we're doing things for the community at the same time as cleaning up homes." Thalhamer says those tests are critical due to the high levels of lead, arsenic, and heavy metals that his studies have found in fire ash.
"My question that I ask people is, 'Look you're going to spend $300,000 to build yourself a brand new home, why is it that you're willing to look at twenty or thirty thousand dollars of possible expense in questionable concrete to put a brand new house on it,'" Thalhamer said, adding that building codes now also require foundations to withstand shearing forces from earthquakes. "If you leave your foundation, you have to work with the county to figure out what's acceptable."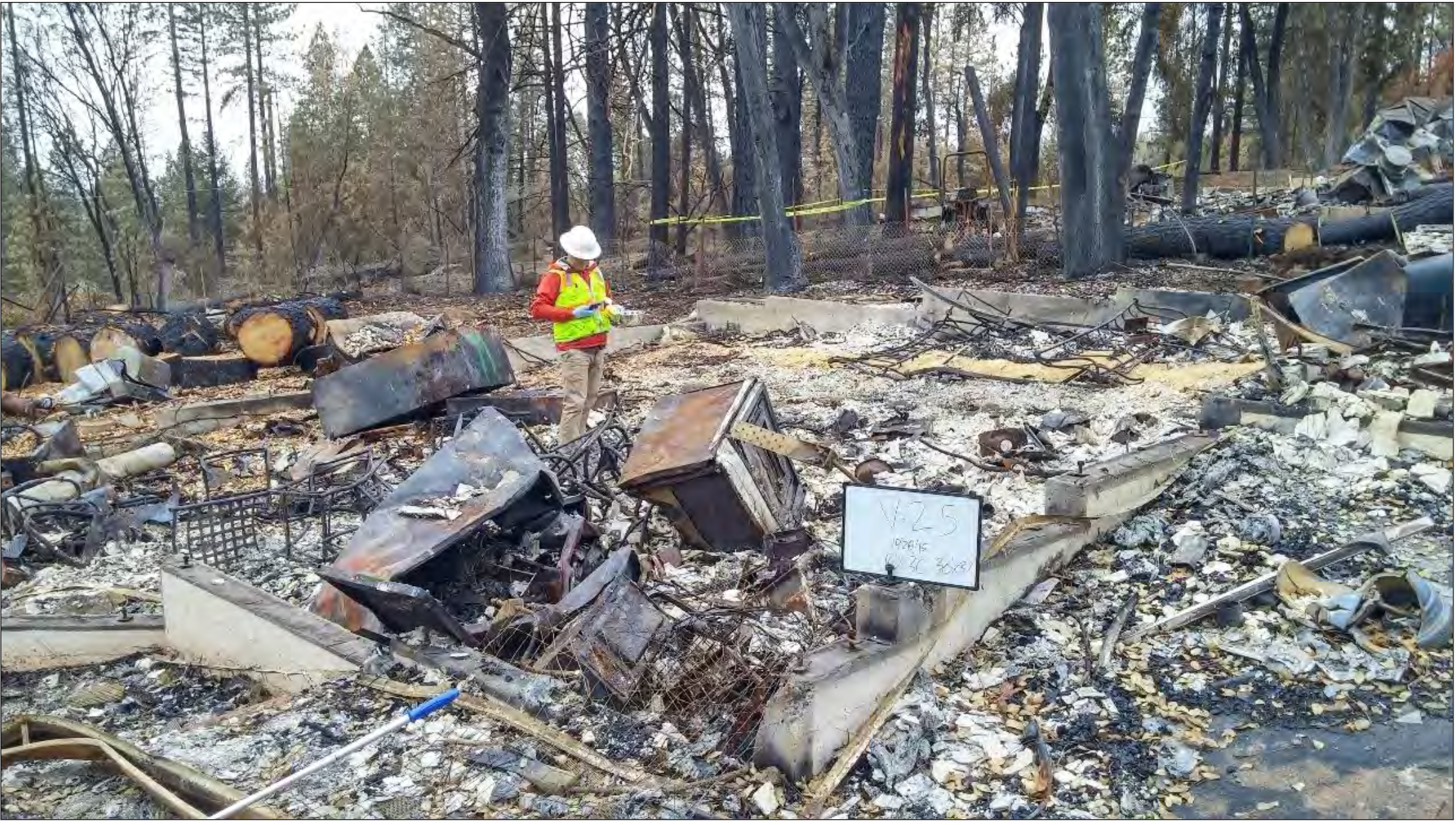 "Yes there's going to be costs. It's going to cost you more, but I always tell people I want you to move into a house that you feel safe in and that is going to last."
Roughly two thirds of the 5,500 Sonoma County homeowners affected by the fires have opted-in to the government clean-up program and county officials are still accepting applications on a case by case basis.
If you have a tip for Vicky Nguyen about this or any other story, you can email her directly at vicky@nbcbayarea.com or you can email theunit@nbcbayarea.com or call 888-996-TIPS.
Follow Vicky Nguyen on Twitter www.twitter.com/VickyNguyenTV and Facebookwww.facebook.com/VickyNguyenTV