There is nothing like the nostalgia of hearing that classic ice cream truck jingle and minutes later biting into a frozen treat on a hot day. Well now, NBC Bay Area is bringing back those sweet memories with our new Get the Scoop ice cream truck!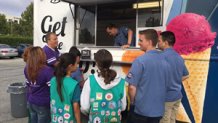 Our ice cream truck gives members of the community an opportunity to satisfy their sweet tooth and meet their favorite reporters and anchors.
With five events scheduled all around the Bay, our Get the Scoop truck is coming to a city near you with FREE ice cream!
Please use the map above or the list below for event details and locations of where our Get the Scoop truck is off to next.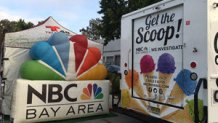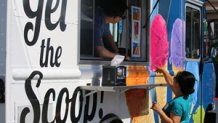 Clear the Shelters
Saturday, Aug. 19, 2017
10 a.m. - 3 p.m.
2700 Ninth St., Berkeley

Giants vs. Cardinals
Thursday, Aug. 31, 2017
4 p.m. - 7:30 p.m.
24 Willie Mays Plaza, San Francisco (Lefty O'Doul entrance)

Giants vs. Dodgers
Wednesday, Sept. 13, 2017
4 p.m. - 7:30 p.m.
24 Willie Mays Plaza, San Francisco (Lefty O'Doul entrance)

We all scream for ice cream. :) #SupportingOurSchools https://t.co/wNsRifxQeJ?amp=1 pic.twitter.com/gj8RITmRjg

— Sara Bueno (@TVwebproducer) July 29, 2017