Hopefully the trio of Golden State Warriors basketball players on Team USA for the Olympics have their sea legs about them.
That's because Klay Thompson, Draymond Green and Kevin Durant, along with the rest of the Olympic Team USA male and female basketball players, are staying aboard the Silver Cloud luxury liner, docked in Pier Maua, while they're in Rio.
While some media reports have assumed the players don't want to rough it in the Olympic Village, the federation's chief media officer, Craig Miller, said the players simply want to stay in a place where they can be with their friends and family after a long NBA season.
Team USA basketball teams haven't stayed in the Olympic Village since 1988. "It has nothing to do with Zika," Miller told NBC Bay Area by phone on Thursday. He also said that while the cruise ship sounds "great and glorious," it's really "nothing more than a hotel room." In fact, Miller said that all the hotel rooms in Rio were booked for the Olympics, so that's why the federation chose the ship.
Nearly 11,000 athletes will stay in tall buildings that comprise the village, but there is no requirement that they do. And many big-name stars have been known to seek alternative housing. Airbnb is the official "alternative accomodation services supplier" for the Olympics. Miller said that he knows of plenty of individual athletes who often stay off-site the night before they compete so they can have peace and quiet away from the party atmosphere of the village.
Miller said that the basketball federation picks up the cost for the players, but the family members must pay their own way. The cost of a Silversea package is sure to be expensive. The company doesn't even list a price on its website.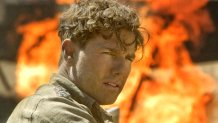 This is the second time both the men's and womens' basketball teams will be housed on a cruise ship during the Olympics.
The men play their first game Saturday against China and the women begin Olympic play Sunday versus Senegal.
Doug Feinberg from the Associated Press contributed to this report.