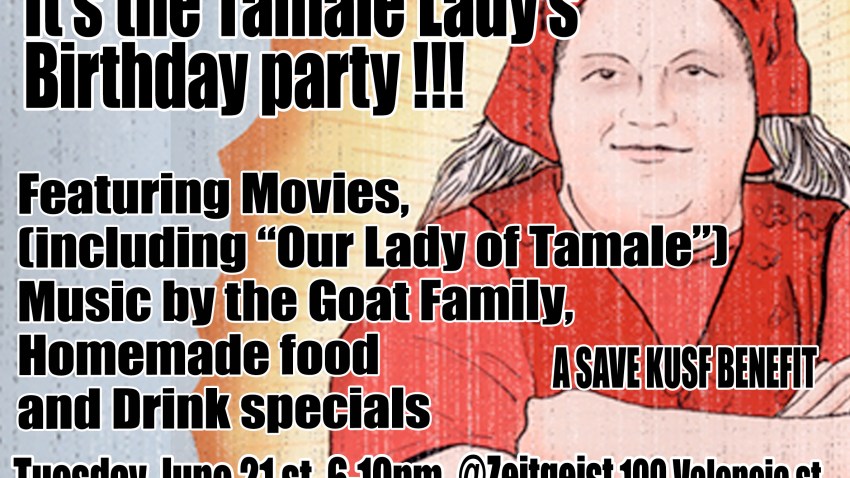 Anyone who's been drunk at 1:30 a.m. around San Francisco, knows what a godsend the Tamale Lady is, when she rolls up with her cooler full of piping hot homemade tamales.
So if you've been lucky enough to grab a tamale from her, to help get you through the night, why not swing by Zeitgeist tonight to wish her a 'happy birthday.'
Zeitgeist will be hosting a party for her, featuring a live performance by the Goat Family Jug Band, a screening of "Our Lady of Tamale," and for a mere $10 donation, you can get all the Speakeasy you can drink, cake, and some of the Tamale Lady's homemade chicken mole and pasta salad!
The donation will go towards saving KUSF.
Festivities start at 6 p.m.