Sunday marks the two-year anniversary of the disappearance and suspected murder of Morgan Hill teenager Sierra LaMar, who was last seen near the bus stop near her home but whose body has never been found. And a private investigator hopes that the man suspected of taking and killing her will "find God."

Antolin Garcia-Torres, a 22-year-old former supermarket employee, was charged with her kidnapping and murder, and is currently in Santa Clara County Jail.
He pleaded not guilty in February.
Volunteers such as Roger Nelson continue to search for her body. While Nelson stopped short of saying he thought he'd find the missing 15-year-old, he did tell NBC Bay Area on Friday that he wouldn't stop trying.
"I'm inspired by the strength of the LaMars," Nelson said - a man who didn't know the family before Sierra disappeared. "I want to do the right thing and bring Sierra home. We're going to keep looking. We're doing the very best we can."
The family's private investigator, Mark Garcia of Golden State Investigations, also told NBC Bay Area that he has donations totaling $10,000 for information that would lead to her. Garcia has spent countless hours driving the routes where he thinks Sierra might have been taken, and says he calls dive teams on where her body may be. Garcia, who used to be a Santa Clara County Sheriff's deputy, said he has taken just $1 from the LaMar family because their story just "broke my heart."
Garcia said he has a "hunch" where her body is - and that it's very close to her home.
"I have some ideas," Garcia said, adding that he wouldn't disclose any details of the investigation.
When the family receives news that investigators have received new tips on the case, Sierra's father Steve LaMar said he feels both "nervous and positive."

"It's still priority for the sheriff's department and they are still doing that, so that's positive," he said. "But, yeah, any time something like that happens it makes me a little nervous. We don't want them to find anything, really."
As he and others continue to search, Garcia added that he wishes Garcia-Torres will "find God" in jail and tell investigators what he allegedly knows. "There's only one person who knows."
To find out more and how to help, click on FindSierraLamar.com. There are volunteer searches every Saturday.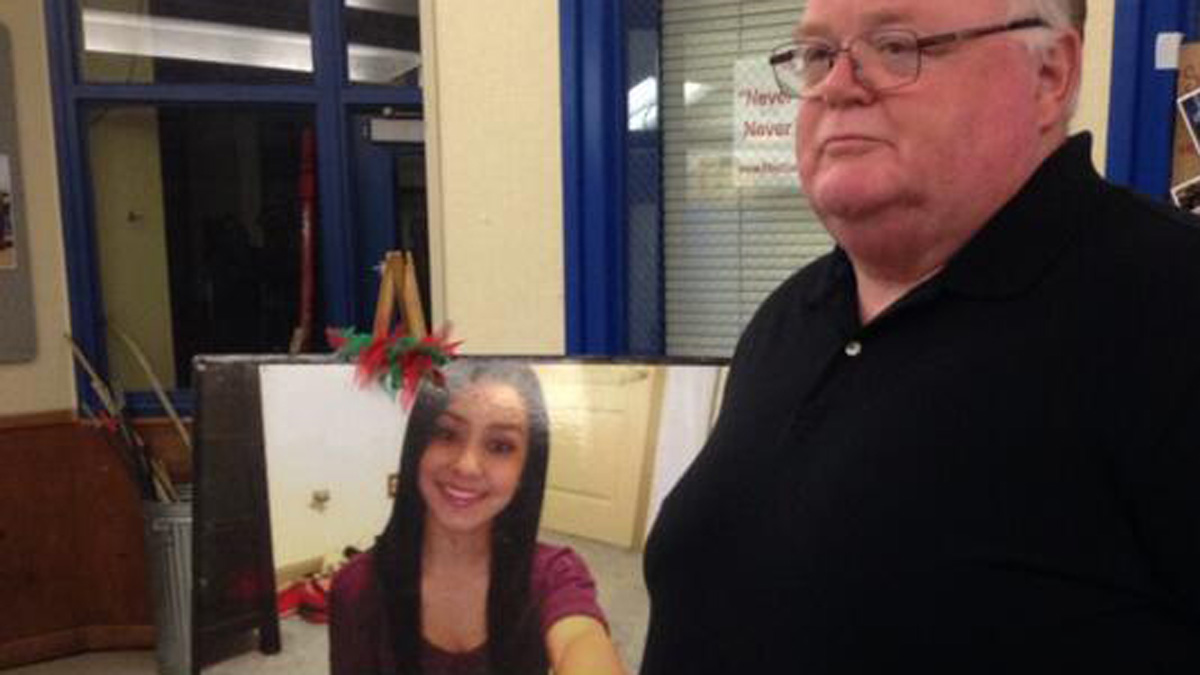 PHOTO: Rob Nelson, a volunteer Sierra LaMar searcher.