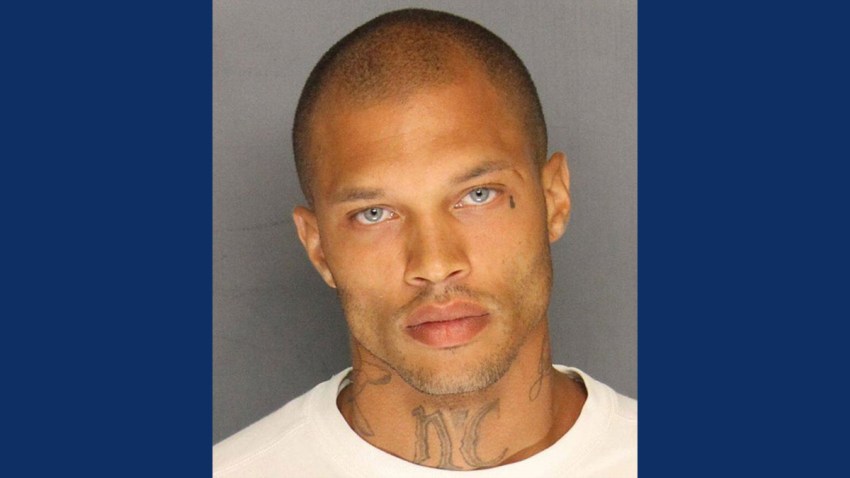 Set free those eyes!
The mother of Jeremy Meeks -- the convicted felon with the cold blue eyes who became an Internet sensation after his mug shot was posted to the Stockton Police Department's Facebook page last week -- is trying to capitalize on her son's fame by raising money for his legal defense.
Meeks, 30, was on his way to work when he was arrested and has no gang affiliations, despite the charges against him, according to Katherine Angier's post on GoFundMe.
"He has old tattoos, which causes him to be stereotyped," Angier wrote. "He's my son and I'm just trying to raise funds to help him in anyway. Please help him to get a fair trial or else he'll be railroaded."
His family has also launched a Facebook page defending Meeks' character.
Meeks, a convicted felon, faces 11 new felony charges for allegedly possessing a firearm, being in a gang and violating parole. He previously served two years in prison on a 2002 grand theft conviction.
Angier's plea to help her son has so far garnered close to $4,000 in donations.
Meanwhile, another Facebook page dedicated to Meeks' unique look has gone viral.
Katherine Angier and her son, Jeremy Meeks. (Photo from GoFundMe.com)
Copyright FREEL - NBC Local Media