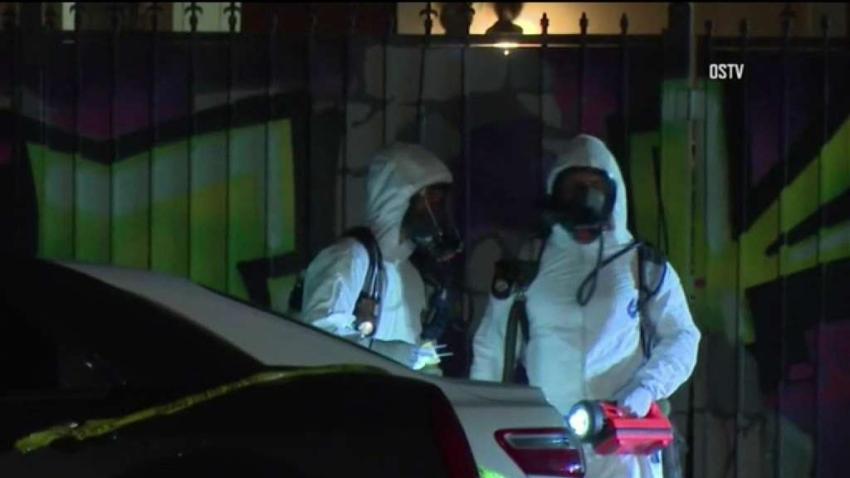 The injuries of a suspect shot by San Francisco police on Friday morning have become life-threatening, police said Saturday.
Police have not released the suspect's name.
The events leading up to the shooting started just before 4 a.m. when two police officers responded to the 500 block of Capitol Avenue to look into a dispute between two neighbors.
A neighbor had a restraining order against the suspect, who was allegedly banging on a wall, police said.
Officers tried to "calm and subdue" the suspect, who San Francisco Police Officers Association president Martin Halloran described as angry and violent.
Halloran said about 15 minutes after officers tried to calm and subdue the suspect, he "went berserk and physically attacked officers."
The officers tried to stop him with pepper spray, but that didn't work, according to Halloran.
Officers are not allowed to use Taser stun guns or carotid holds to subdue suspects, so one officer felt the only option was to shoot the suspect, who was bigger than officers, Halloran said.
The suspect was still able to get away, barricaded himself in a house and called 911 to tell someone he had been shot.
He refused to come out of the house until a SWAT team entered the home to take him into custody.
The SFPOA does not usually comment on offenses that occur in the city.
But Halloran and officers are laying at least part of the blame for the shooting on the Police Department's use of force policy and the Police Commission president because the commission has taken less lethal options away from officers.
Police Commission president Suzy Loftus said Friday in a statement that it's too early to draw conclusions about what happened.She also said the commission is committed to collaborative efforts to keep residents safe and give officers what they need to "preserve the safety and sanctity of life for all involved."
Copyright BAYCN - Bay City News