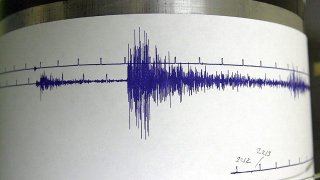 A preliminary 4.1 magnitude earthquake struck near Cobb, in Lake County just before midnight on Saturday, according to the United States Geological Survey.
The quake was centered about four miles west of The Geysers and 13 miles north of Healdsburg.
The earthquake was originally reported as a magnitude 3.9 quake but USGS officials upgraded it to a 4.1 just before 1 a.m. Sunday.
No other information was immediately available.