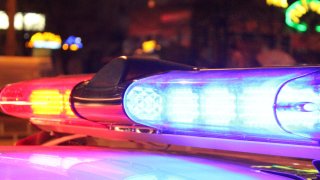 The city of Berkeley is offering a $50,000 reward in the fatal shooting of a 19-year-old man on a city street late Monday night, according to police.
Officers responded at 11:34 p.m. Monday to a report of a man lying on the sidewalk unresponsive and bleeding in the area of Dwight Way and Valley Street, Berkeley police spokesman Officer Byron White said.
The victim, identified as Seth Smith, was found fatally shot. No arrest has been made in the case, and no suspect information was available from police.
The city is offering a $50,000 reward for information leading to the arrest and conviction of all responsible suspects, police said.
Anyone with information about the shooting is asked to call the Berkeley police homicide unit at (510) 981-5741 or BPD's 24-hour Non-Emergency number at (510) 981-5900.
Bay City News contributed to this report.
Copyright BAYCN - Bay City News