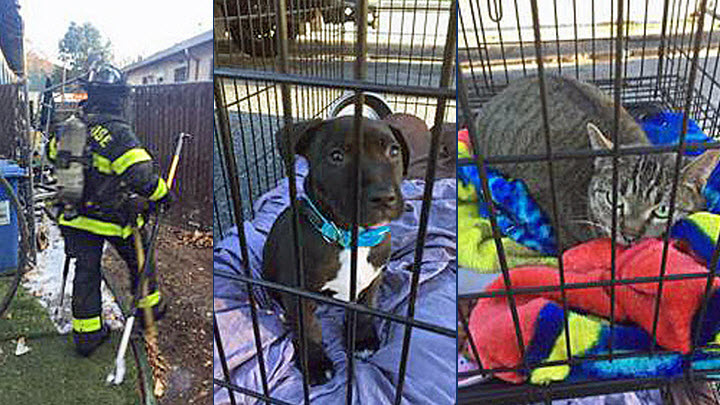 San Jose firefighters quickly knocked down a two-alarm house fire Monday afternoon near the city's downtown area, rescuing a pet dog and cat in the process, according to a fire spokesman.
Firefighters responded around 3:20 p.m. to the 100 block of Duane Street, where they found heavy smoke and fire at a residence, fire Capt. Daniel Vega said. Because of the intensity, it was declared a two-alarm fire, meaning that about 50 firefighters responded to the scene to control it, he said.
One man who was inside the home managed to escape and was taken to a hospital to be treated for a burn injury, fire officials said. Firefighters pulled a dog and cat to safety.
No other injuries were reported.