The mother of a former Presentation High School student is now accusing the principal of the Catholic school for girls of failing to call police when a theater teacher was caught kissing her 16-year-old-daughter. She is speaking out now after the teacher moved on to another school where he was convicted of possessing child porn on his computer and exchanging sexual texts with a 14 year old. Linda, who requested not to reveal her last name to protect her daughter's identity, says former Presentation theater teacher Jefferey Hicks was able to victimize at least one other child because the school opted to cover up the incident with her daughter rather than report it to authorities back in 2004.
Hicks was allowed to quietly leave Presentation after admitting to the inappropriate relationship, she says, but the school left him in charge of a theater camp that summer for which the school had already collected $65,000 from parents. The teacher eventually landed at Stanbridge Academy, a private school for children with learning disabilities, and was convicted in 2014 of possessing child pornography and annoying or molesting a minor. A spokesperson for Presentation said the school could not comment on the specific allegations.
"He was 26 at the time and he was the head of the performing arts department and our daughter had just turned 16," Linda said.
Linda said in May of 2004 she received a concerning phone call from Principal Mary Miller asking her to get to the school as soon as possible. Linda says she arrived with her husband to find Miller and one of the school's vice principals looking somber.
"They said that a student had witnessed Jeff Hicks, who was the performing arts director, kissing our daughter," Linda said. NBC Bay Area has now spoken with 10 former parents, students or staff members who accuse at least seven former Presentation High School teachers of inappropriate sexual behavior. In most cases, the accusers say the school failed to notify police of incidents that should have triggered calls to police under the state's mandated reporter laws.
"There were tears, there was immediate grief, there's horror, there's sadness," Linda said. "There's the questions of how far did it go?"
Linda said while they sat in a state of shock, Miller asked if they wanted to involve authorities, at the risk of exposing and embarrassing their daughter.
"Would our daughter be willing to go public, press charges, and be willing to give her testimony in a court of law about what happened between her and Hicks," Linda recalls Miller asking.
Concerned their daughter would have to go public, Linda and her husband said they agreed not to involve police. Then, Linda said, the conversation turned to Hicks' employment. She said Miller told them that Hicks was already scheduled to work as the director of the performing arts camp over the summer, and the school had collected $65,000 from parents. Linda said the implication was that if the school fired Hicks and returned the money, Miller would have to publicly explain why.
"We were asked if we wanted them to give back the $65,000 they had collected for the performing arts camps, and if they did, then it would be impossible for them to protect our daughter's identity," Linda said. "They were putting it back again in our court."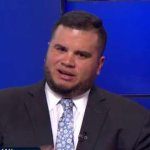 In an odd twist of timing, Linda says she had just signed a one-year contract to teach at the school as a music director, and would be reporting directly to Hicks beginning that summer. She says she continued with the job because she thought she would be able to "keep an eye" on Hicks, something she said Miller encouraged her to do. Linda said she worked with Hicks, the very man accused of abusing her daughter, for the duration of the summer theater camp.
"I had been told by Mary Miller that, 'At least you'll be there to keep an eye out for him and make sure that nothing happens,'" Linda said.
Linda said she was not familiar at the time with the state's mandated reporter laws that would have required the school to immediately call police if Hicks had, in fact, been caught or admitted to kissing her daughter. Linda said her first impulse was to protect her daughter, which is why she never went to the police herself.
"Because it is a faith based community based on the Catholic Church, we trusted that they had our child's best interest at heart," Linda said. "We entrusted our child to their care."
Linda said she now understands that Miller should have immediately called police. She says she later found out that Hicks had kissed, "fondled", and exchanged more than 1,000 text messages with her daughter. Hicks also threatened her daughter that she would be arrested if she ever told anyone about the relationship, Linda said.
"He should have been taken away in handcuffs," she said. "He should have been arrested."
Bill Grimm, senior attorney at the National Center for Youth Law, said when schools have a reasonable suspicion some form of abuse occurred on campus, the first call that staff need to make is to the police or CPS.
"What often happens is that the school administration thinks that they need to do some investigation before reporting," Grimm said in a November interview. "What the law requires is as soon as you have reasonable suspicion, you need to report it and leave it to the professionals or law enforcement to investigate."
Sam Singer, a spokesperson for the school, said he could not comment on the specific nature of the allegations, but said in a written statement:
"Our hearts go out to anyone who was harmed by Jeff Hicks, who worked at Presentation High School more than a decade ago. While we can't comment on these specific allegations, we recognize that we can always do better and we have made great strides over the last year to make Presentation an ever better school for our students."
The school is scheduled to enter into mediation on Monday with "Make Pres Safe," a group led by former Presentation students that is advocating for a change in leadership at the school and sweeping reforms in how the school handles sexual abuse reports.
Singer says the mediator "has asked both sides to refrain from making statements to the media prior to the mediation in order to help facilitate a positive dialogue."
Robert Allard, the San Jose attorney representing "Make Pres Safe" in the mediation process, says there's no agreement in place that would prohibit the school from commenting on the allegations.
"The only thing we are prohibited from stating about the mediation would be actual negotiations," Allard said in an email. "That's it. That's all. We never agreed on any gag order pre-mediation as they desired. They don't want to talk because they have no defense for their actions, or more appropriately, inactions."
Hicks, who is required to register as a sex offender for life following his 2014 conviction, said he has a family of his own and declined to answer any questions when NBC Bay Area reached him by phone. He said he needed to digest questions about whether or not the relationship occurred and if he ultimately confessed to Miller. He did not answer follow-up phone calls made by NBC Bay Area.
Linda is concerned there may have been other victims.
"I'm sure there were," she said. "He didn't just go dormant."
She now wants to see a change in leadership at the school and on the Board of Directors.
"Nobody's independent at Presentation High School," she said. "There is one person who owns all of the power and has the power to silence a situation, has the power to hire and fire, and that is Mary Miller."
For NBC Bay Area's complete coverage of sexual abuse allegations at Presentation High School, click here.