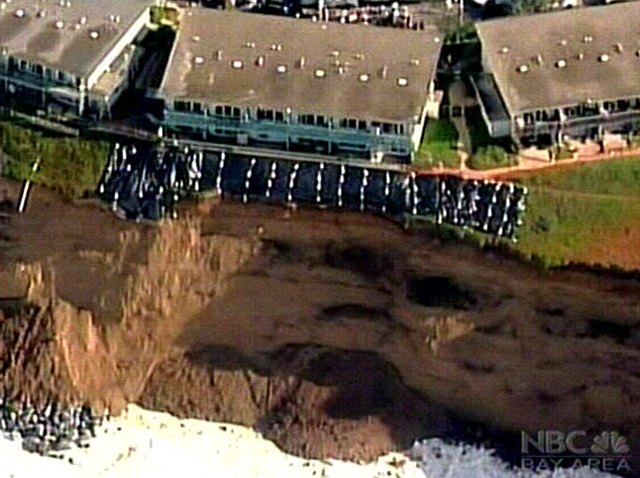 Residents of a second apartment building on Esplanade Avenue in Pacifica have been ordered to evacuate their homes this weekend after recent rain caused part of a concrete support wall to break away from the cliff, a city official said.
The building, located at 320 Esplanade Ave., is next-door to a property that was evacuated in December after the cliff supporting it began to fall away, Pacifica building official Doug Rider said.
After residents evacuated 330 Esplanade Ave. in December, a private company began construction on a concrete wall to hold up the cliff.
The wall was not completed due to financial constraints, Rider said. The building owners were responsible for financing the project and were unable to get supplemental money from federal agencies.
This week, rain washed away the sand behind the wall, causing it to crack and pull away from the cliff, Rider said. The building is now in danger of falling into the ocean.
Residents of 320 Esplanade Ave. have until 11 p.m. Sunday to leave.
Copyright BAYCN - Bay City News