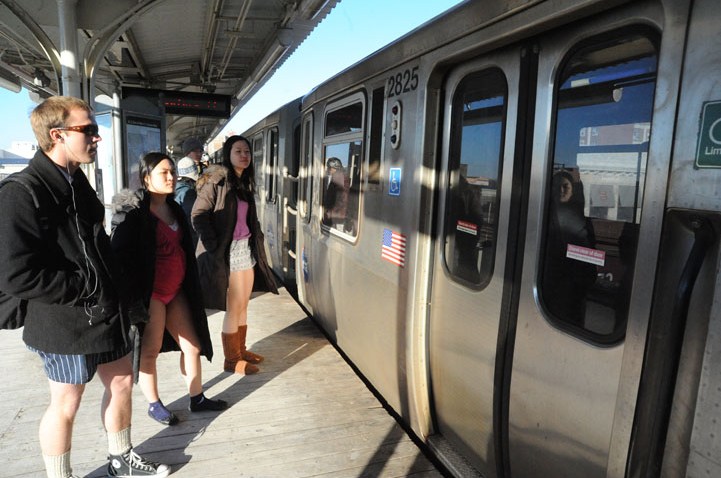 It's that time of year again. Everyone forget your pants and hop on the BART.
According to the organizers' Facebook page, here are the requirements for the event, which is scheduled for this Sunday from 5-8 p.m.:
1) Willing to take pants off on subway
2) Able to keep a straight face about it
3) At least $10 for the BART/MUNI rides and some extra for bar/etc.
(or a clipper)
4) Please no nudity (there are children on BART, don't want to tempt the police)
They've also split up the ride into two routes this year, based on your last name. A-L will go one route, and M-Z another.
For complete pantsless details, head to their page, and don't forget to take photos!