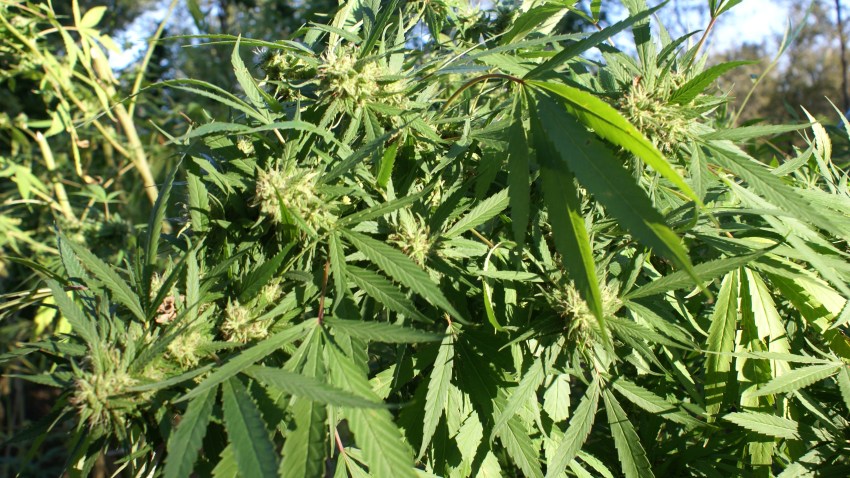 A pair of game wardens out to snag hunting violators in the Shasta-Trinity National Forest Monday night ended up making a huge marijuana bust without even trying.

The two wardens were looking for deer poachers when they heard footsteps behind them. They turned to see what was going on and saw five men hauling large military-style duffel bags and sleeping bags. The men approached the wardens' truck as if to toss the bags in the bed, State Department of Fish and Game spokesman Pat Foy said.

The wardens began shouting commands at the group and managed to handcuff two, one of whom was carrying a shotgun. Three others escaped into the forest.

The wardens recovered 127 pounds of processed marijuana.
Copyright AP - Associated Press