Oakland's Oaksterdam University was taken over by federal officials Monday.
Officers wearing U.S. Marshals, IRS and DEA jackets swarmed the Oakland medical marijuana facility on Broadway before 8 a.m. Investigators put yellow crime tape around the entire building.
The nearby Oaksterdam Museum was also being blocked off, according to NBC Bay Area's Christie Smith, as was the Oaksterdam gift shop and the Oakland Cannabis Buyers Cooperative.
In all, at least four locations were sealed off by the feds.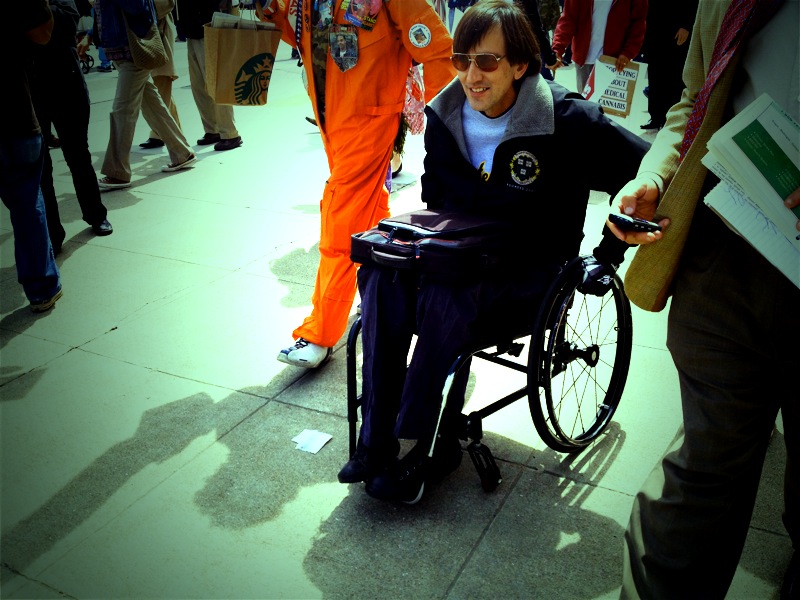 [UPDATE: Read How Oaksterdam Pledges to Hold Classes Despite Federal Raid]

The man at the center of the raid was Oaksterdam founder Richard Lee (pictured right at a pro-cannabis rally in San Francisco on Tuesday).
Federal agents also raided Lee's home and briefly detained him during their search Monday, but they did not arrest him, said Dale Sky Jones, Oaksterdam's executive chancellor. "Clearly, they're trying to knock down one of the leaders in the cannabis reform movement,'' Jones said.

No other arrests were reported, and it was unclear if the raid was prompted by a civil or criminal complaint. Jack Gillund, a spokesman for the U.S. attorney's office, also declined comment to the Associated Press.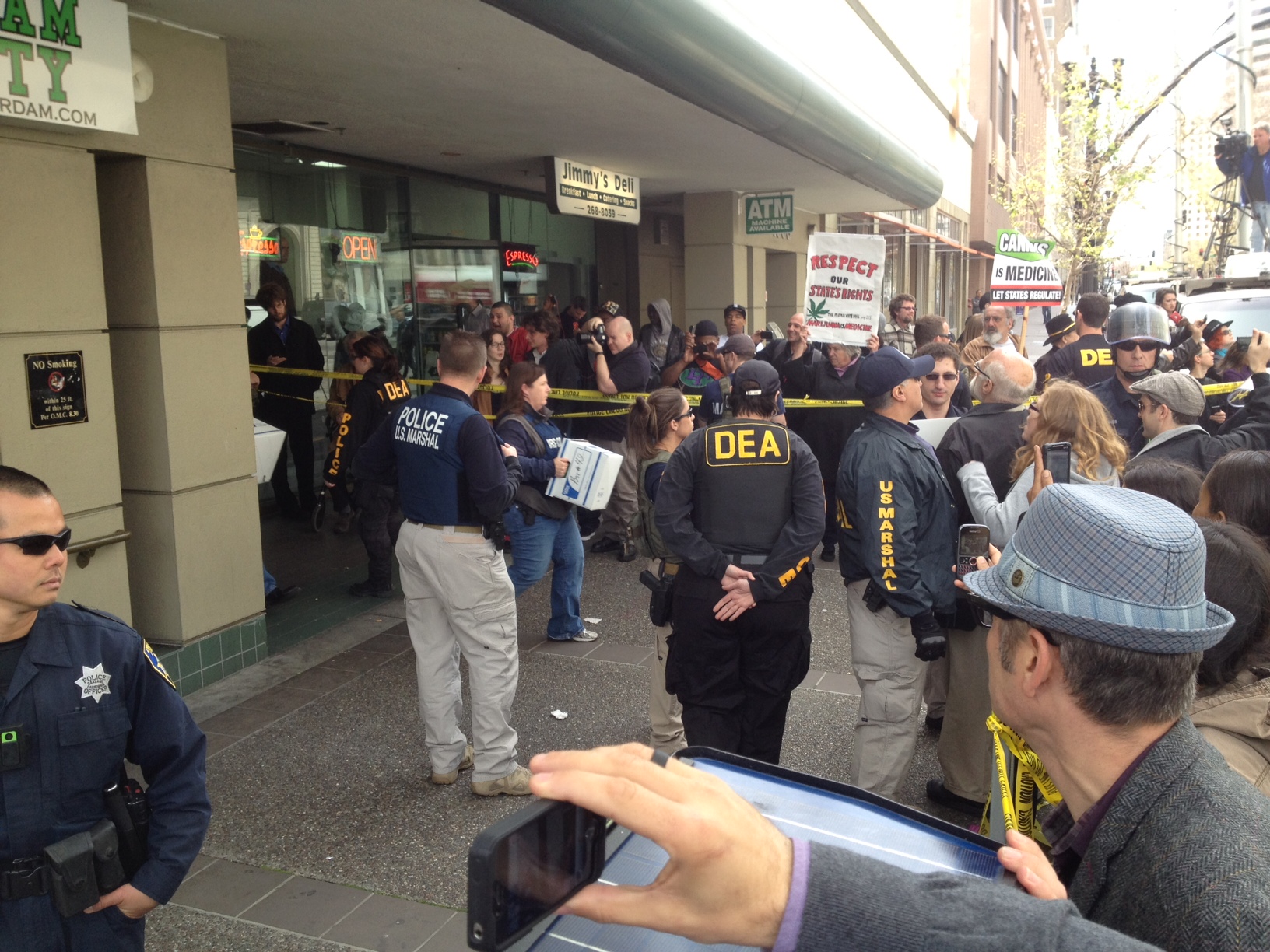 Just after 9 a.m. agents brought out burlap bags, some of them overflowing with pot, to a waiting white container truck.
Oaksterdam is considered by many as the heart of California's pot legalization movement.
Officials on the scene were not commenting on their purpose other than to say that it was part of "an ongoing investigation." Internal Revenue Service spokeswoman Arlette Lee said that the investigation was under seal in a Northern District Court.
Oaksterdam is a cannabis college that has been in business since 2007.
It was founded by Richard Lee, who was the main backer of the California ballot measure defeated in 2010 that would have legalized marijuana in the state for recreational use.
The Oaksterdam website says it "provides students with the highest quality training for the cannabis industry. Our faculty is comprised of the most recognized names in the California cannabis legalization movement."


The raid was the latest move by the federal government to crack down on California's thriving medical marijuana industry. Federal prosecutors across the state joined late last year to shut down dozens of dispensaries by threatening to seize landlords' property if they did not evict marijuana retailers.
Below is a special CNBC report on Oaksterdam.
Copyright AP - Associated Press