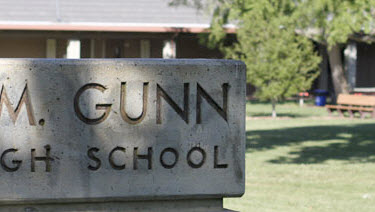 You could call it the Michael Jordan of robots.
Palo Alto's Gunn High School Robotics Team built a robot capable of shooting basketballs into hoops and that creation has its team bound for the FIRST (For Inspiration and Recognition of Science and Technology) Robotics World Championship next month.
A dozen members of Gunn's 55-member team showed off the robotic hoopster at a regional competition in Baltimore, Maryland earlier this month. "Palo Alto Online" says the group beat out 63 other teams from across the United States to claim first place.
The World Championship is scheduled for April 25-28 in St. Louis, Missouri.