More than a million people visit San Francisco's Ocean Beach every year but few of them realize just how dangerous the waters can be. Four people died in the waters at Ocean Beach last year. Two of the victims were teenage boys from Vallejo who were just wading near the shore.
"I think this is one of the most dangerous beaches in America," said Kim Chambers, a world famous ocean swimmer who does freestyles daily San Francisco Bay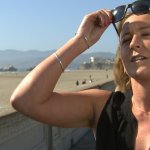 A couple of years ago, Chambers swam 30 miles from the Farallon Islands to the Golden Gate Bridge through shark-infested waters.
"You wouldn't get me dipping my toe in the water here today," she said, eyeing Ocean Beach on a warm day in July. "This is not a swimming beach."
That's a message the National Park Service – the agency in charge of Ocean Beach – echoed in a news conference earlier this summer.
But some people argue the message is murky. Swimming is allowed at Ocean Beach, and although signs posted up and down beach warn of rip currents and drownings, they don't explicitly state that people shouldn't be swimming.
That could now be changing. In just the past month, prompted by inquiries from NBC Bay area, federal officials committed to taking a closer look at the signs to determine if the language is strong enough.
Retired San Francisco Police Officer Henry Kirk walks the beach every day, and he's convinced officials have to do more to stop unsuspecting people from getting swept out to sea.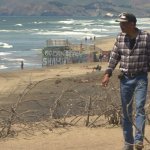 "Too many lives are being lost," he said. Pointing to the warnings signs, he added, "It is because it doesn't say 'no swimming.'"
As a former cop, he knows that when an adult puts a child in danger, he or she can be charged under Child Endangerment laws. But on the beach, he sees people allowing their toddlers to play in the surf all the time.
The rip currents at Ocean Beach are deceptive. Huge amounts of sand from an ancient river delta migrate along the ocean floor, constantly forming deep troughs. A spot that seems like easy wading one day, can haul swimmers straight out to sea the next.
Once they're out in the open ocean, swimmers can get hit by yet another current moving southward. It's like a freight train, fueled by billions of gallons of Sacramento River water rushing out of the Golden Gate.
And if that isn't enough, frigid water in the low 50's can bring on hypothermia in minutes. As body temperature drops, the heart and other organs can't work normally. Left untreated, hypothermia can kill.
Since 1997, at least 11 people died at San Francisco beaches that are patrolled by the National Park Service. Nearly 430 people have been rescued. This data comes from the United States Lifesaving Association, which tracks beach deaths and rescues across the country. While it is unclear how many of the incidents occurred at Ocean Beach, the consensus among officials is that Ocean Beach is the most treacherous of San Francisco's beaches.
There are no lifeguards watching from guard towers. Instead, there are National Park Service Beach Patrol Rangers: two pickup trucks with two rescue swimmers in each. They warn people who are wading too far away from shore to be careful. Rangers issued some 2,500 warnings to would-be swimmers last year.
"It's hard to fence off the world from people at every dangerous turn," said Doug Armstrong, supervisor of the Ocean Rescue Unit.
"I think just warning people of the dangers is appropriate," he added.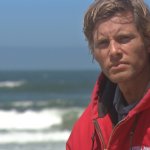 When asked at what point the National Park Service should step in and say people shouldn't be swimming at Ocean Beach, Armstrong directed questions to federal officials who make those decisions.
Questions from the NBC Bay Area Investigative Unit may be prompting a change. On Thursday, the National Park Service's local "sign committee" discussed clarifying the message on the signs. The proposed text change would advise people not to swim, surf or wade in the water, and would let people know they are entering at their own risk.
But if you look at some tourist guides to San Francisco, which is where many visitors learn about Ocean Beach, many won't tell you it's deadly. Some don't mention Ocean Beach at all, while others have warnings like, "casual swimmers beware," or "it can get chilly."
Howard Picket, Chief Marketing Officer for San Francisco Travel, the most prominent marketing organization for the city, says his group's messaging is fair and balanced and doesn't put anyone at risk.
"We want people to come to the city and be safe," he said, "and that's the context of how we want all our messaging."
San Francisco Travel's website warns of cold water that can be hazardous and says "extreme caution is advised" – but the message stops short of stating that Ocean Beach is not a swimming beach.
When asked if the language should be stronger Pickett said, "If somebody felt like we ought to be more strenuous in our messaging, obviously we would do that, but right now we haven't had those types of dialogues. No one has come to us and said absolutely tell people they should not swim in Ocean Beach."
If you have a tip for the Investigative Unit email theunit@nbcbayarea.com or call 888-996-TIPS.