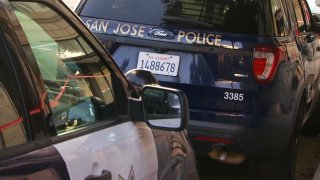 A pedestrian was struck and killed by a hit-and-run driver in San Jose Wednesday, police said.
The driver struck the adult pedestrian at about 4:30 p.m. near South White Road and Coldwater Drive, police said.
The victim was taken to a local hospital where they later died, according to police.
Police said northbound traffic on White Road was closed from Cunningham Avenue to Marten Avenue while they conducted an investigation.
The pedestrian death was the 10th in San Jose this year.