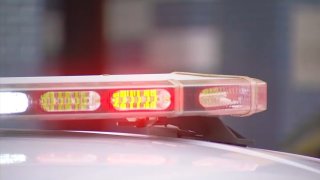 A police officer is hospitalized after she was struck by a vehicle while attempting to pull over another driver in Redwood City, police said.
The collision was reported 2:30 p.m. Tuesday in the area of Fifth Avenue and Bay Roads. The driver who struck the motorcycle officer stayed at the scene and is cooperating with police in the investigation. The officer is being treated at Stanford hospital for non-life threatening injuries, police said.
Officials said the injured motorcycle officer is from the South San Francisco Police Department and was helping out in Redwood City as part of a traffic enforcement program where other San Mateo County agencies assist each other patrolling problem areas.
Bay Road was closed from Fourth to Sixth avenues during the response and investigation, police said.