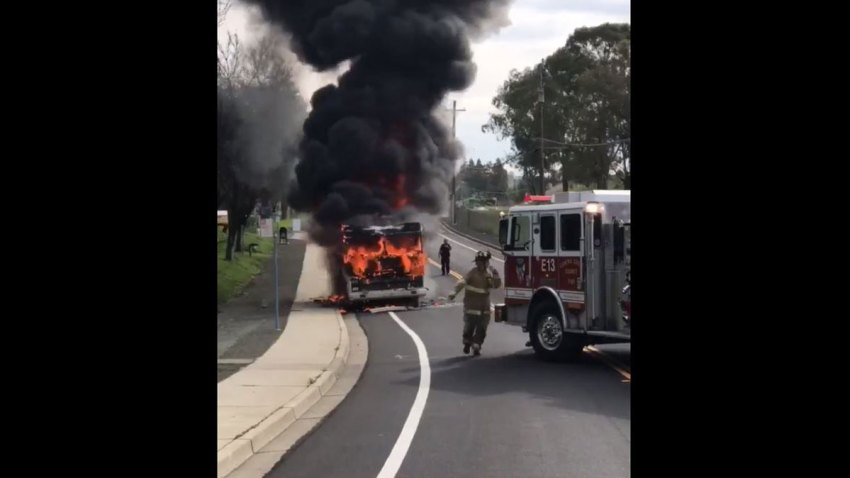 Martinez Police responded to a recreational vehicle fire Thursday morning.
Police urged people to avoid the area of Arnold Dr. between Howe Rd. and Old Orchard as they tried to extinguish the flames.
A video posted on Twitter by Martinez Police shows the RV on fire with huge black smoke rising on top.
No other information was available.