San Rafael police are investigating whether a woman in San Rafael was carjacked by an inmate who escaped from San Quentin State Prison on Wednesday night, according to police.
A woman reported at 9:17 p.m. Wednesday that she had been carjacked in the San Rafael Home Depot parking lot. The suspect's description matched that of 21-year-old Shalom Mendoza, a San Quentin inmate who was last accounted for at the prison around 5:55 p.m. before walking away from a prison work crew, according to prison officials.
The suspect allegedly motioned to the victim that he had a weapon under his shirt and told her he would kill her if she didn't surrender the vehicle, a Toyota RAV4, police said. The victim gave the suspect her vehicle and he fled. She was uninjured.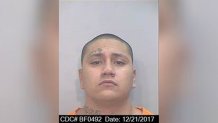 The suspect who carjacked the vehicle is described as a Hispanic man who is between 5 feet 6 inches and 5 feet 7 inches tall, weighing around 170 pounds and wearing a white T-shirt and khaki/light yellow pants. The silver RAV4 has a license plate of 6STZ502.
Anyone with information on the case, or who sees Mendoza -- who is considered armed and dangerous -- is asked to call the San Rafael Police Department at (415) 485-3000, Crime Stoppers at (800) 222-8477 or to call 911.
Another inmate also went missing from a nearby state prison on Saturday, Dec. 22, according to California Department of Corrections and Rehabilitation.
Justin Franks, 27, escaped from the minimum-support facility at Folson State Prison during an inmate count. He was sentence for first-degree burglary and scheduled to be released in June 2019.
Franks is a white male of light complexion, 5 feet 10 inches tall, weighs 143 pounds and has brown eyes and short black hair, officials said.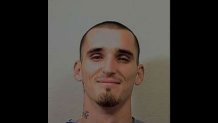 Copyright BAYCN - Bay City News