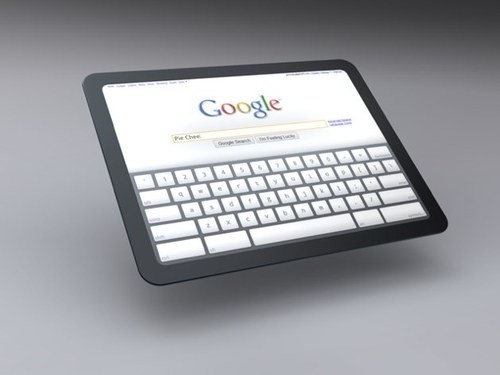 Have you been waiting for Google to launch a full-on attack on Apple's iPad? Well, the wait sounds like it's almost over, as apparently Google is launching their own tablet on Verizon on Black Friday, November 26th.
It's all rumors, to be sure, but they seem to be pretty reliable. Apparently, Google and HTC, who teamed up to create the Nexus One, are reuniting to create this tablet. It should run Google's Chrome OS, with some reported specs including Tegra 2 graphcis, a 1280x720 multitouch display, 2GB of RAM and a 32GB SSD. And a 3G connection, of course, if it's launching with Verizon.
Will all this come to fruition? Time will tell.
For the latest tech stories, follow us on Twitter at @dvice
Copyright DVICE - DVICE