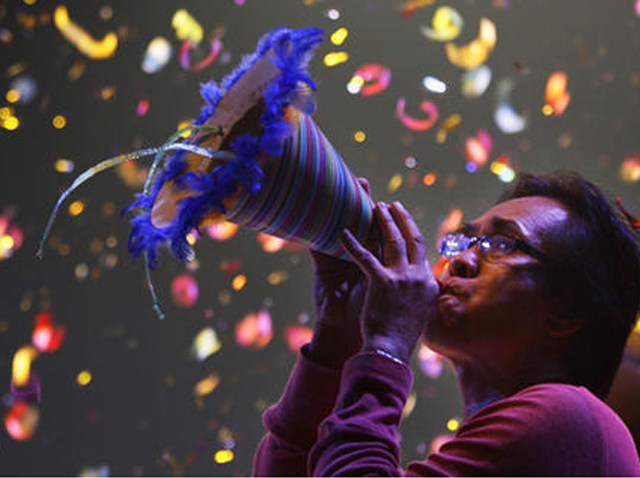 Was one of your New Year's resolutions to lose weight and get in shape?
You may have hit the gym hard that first week, but now that we are a month into the year many are no longer on fire for their goal.
Truth is life happens. Job stress, family demands, caring for parents and cold weather are just some of the obstacles we all face in achieving our fitness goals and sometimes we just need a little extra nudge.
You've seen the group encouragement work if you've ever watched the Biggest Loser on NBC Bay Area.
Now hundreds of people in the Bay Area are working toward their own weight loss goals with the help of friendly competition.
It's called "Your Best Body Challenge 2012." Fitness guru Audra Baker is offering an 8 week transformation guide which includes online workout programs, nutrition tips and recipes.
In addition, you have a weekly accountability checklist. You also benefit from group hikes and lectures from fitness experts.
"When you are doing this in a community of like-minded people the likelihood of changing your behaviors is very high and you are much more likely to stick with those healthy changes for life" said Audra Baker who runs the program.
At the end of 8 weeks the winner of the challenge, who has the best weight loss story and success, will win a full makeover at a salon, a med spa treatment and other gift certificates.
The cost of the program is 20 dollars and all of the money goes directly to the local Boys and Girls Clubs of America.
Emily Fowler, 38 of San Jose, was one of the winners from last year's challenge. She lost ten pounds in eight weeks and dramatically improved her strength and energy level.
She says the challenge helped her immensely to gain emotional and physical strength so she could help her husband battle cancer.
One year later she has kept the weight off.
"The challenge doesn't just help you get your best body, it really helps you be your best self," said Fowler.
"The trainers believe in you even if you don't believe in yourself" said Fowler. If you want more information just log onto yourbestbodychallenge2011.com.