The developer behind the five-story building that was destroyed in a six-alarm fire in Emeryville on Wednesday got his start in affordable housing and has since created award-winning projects with an artistic mixed-use flair.
Rick Holliday's mission and passion is to turn former industrial properties in rundown neighborhoods into cool, hip live-work spots for artists, techies and families. And he's been doing it with his wife, Nancy Holliday, at Holliday Development in Oakland for the last 20 years.
People who know him and have worked with him said they felt sick to their stomachs that it was his structure at 3838 San Pablo Avenue that was completely destroyed by flames.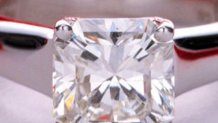 "This is such a tragedy, " said Cynthia Parker, CEO of Bridge Housing in San Francisco, where Holliday served as chair and is now a board member. The nonprofit is one of the largest affordable development firms in the state. "This would have been a fabulous entry-level housing unit for artists," Parker said. "I know he's trying to expand the pie of the Bay Area housing market. And this is a tragic setback."
Parker said both he and his wife, Nancy Holliday, who are co-owners of the company, are "two of the most committed and creative people that I know."
Neither Holliday returned calls and emails seeking comment on Wednesday. The 105 units to be called "The Intersection" were supposed to be home for "creative entrepreneurs to work and network," the developer's website states.
Holliday started his career, at Eden Housing in Hayward before going to Bridge Housing in San Francisco, which has become one of the largest affordable development firms in the state.
The Holliday website is full of the couple's mixed-use spaces all over the Bay Area, including renovated warehouses in Emeryville, where Holliday took dilapidated properties in neglected areas and transformed them into sleek, hip homes for artists and others. His warehouse project on Park Street won both a Builder's Choice Grand Award and a Golden Nugget Merit Award.
In 1988, he became one of the first developers to turn in-fill sites into live-work lofts and residential projects in the South of Market area of San Francisco. His website states that he was the first to bring "New York-inspired lofts to San Francisco." He has built projects in Sacramento and Truckee, as well.
Started formally in 2013, the Emeryville project at the former "Maz" building that burned was Holliday's first mixed use project in the East Bay in four years, the San Francisco Business Times reported.
What the Hollidays plans are in the wake of the fire are not yet clear.
But Parker hopes that something else will be rebuilt in its place, and that the Hollidays will be behind it.
"It was a beautiful plan," she said.