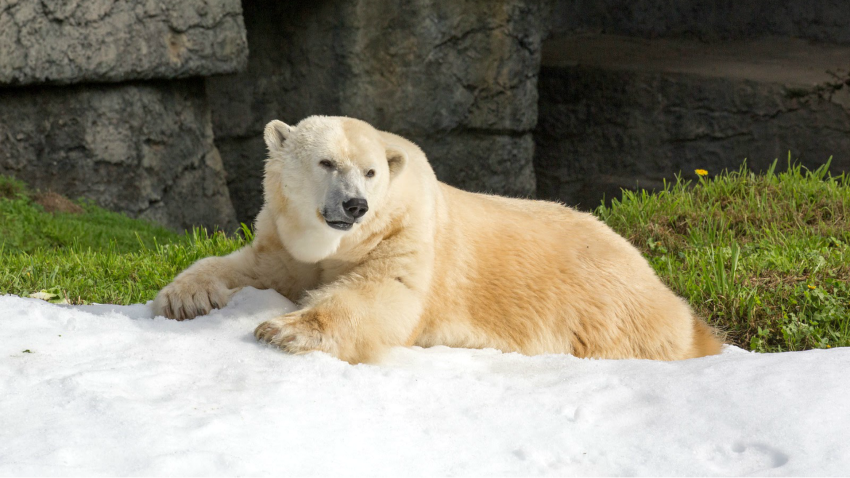 A beloved polar bear by the name of Uulu at the San Francisco Zoo has died, zoo officials announced Friday. She was 36.
Uulu, who was one of the oldest polar bears housed in any zoo across the globe, died after battling congestive heart failure and old age, according to the zoo.
The female bear is being remembered for her curiosity, which was usually on full display when she was treated to mounds of powdery snow piled high inside her enclosure during special "snow days" at the zoo. The 545-pound beast made sure to seize those moments when she could playfully twist and turn on top of her natural habitat.
When snow wasn't available, Uulu didn't mind dirtying herself up by rolling around in the mud, zoo officials said. She also fancied a menu full of romaine lettuce and chicken — her favorite dishes.
Aside from treating crowds throughout the year, Uulu and her exhibit helped raise awareness about climate change and polar bear conservation, according to the zoo.
Uulu was the only bear at the zoo at the time of her death, according to the zoo. Plans are in place to construct a new polar bear facility at the park.