An older musician once gave a much younger Eddie Gale a piece of advice, something the legendary jazz trumpet player still follows to this very day
"He said, 'Man, just trust me, any time you ever see your name in print ... hold onto it,'" Gale said.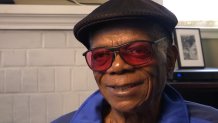 That was more than 50 years and five volumes of clippings ago. Such things happen when you've been as good as long as Gale has been.
Still, he doesn't need to read a story to remember how it all started: as a young boy in Brooklyn with his very first horn.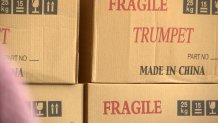 "When I got a trumpet I worked in the day and played and learned music at night. I would go to the jam sessions and ask, 'Can I sit in?'" Gale said.
Gale has traveled the world since then playing his distinctive style of trumpet. He has recorded albums on the Blue Note label, headlined shows, and backed up some of the biggest names in jazz.
In the process, Gale has owned many trumpets, but never forgets the thrill of the first one.
Which is why, with the help of United Peace Relief, Gale recently gave away 100 brand new trumpets at San Jose's First A.M.E. Zion Church recently. "They don't have to pay a dime," Gale said.
The giveaway is just the latest example of Gale working with young people throughout his career. It's the reason in 1974 then San Jose mayor Norm Mineta gave Gale the title of "Ambassador Of Jazz."
Music, Gale said, has been very good to him in his life. He can't wait to get others started on the same path.
"I think music is a wonderful gift from the heavens from God almighty," Gale said.