She was sleeping in her Homestead Road apartment when before 4 a.m. Friday, the Santa Clara woman woke up to a man standing with a box-cutter – pressing it to her throat.
That's according to Santa Clara police who are calling this case of sexual assault "extremely rare."
On the phone, Sergeant Derek Rush said that's why police are remaining tight-lipped about the details as they continue to search for the man behind the reported attack that happened on the 2800 block of Homestead Road near Kiely Boulevard.
Sgt. Rush confirmed that the man had entered the building through a bathroom window.
The screen was torn at the bottom, and the window still open until an unidentified woman closed it. She added, "Everything is fine."
For almost eleven hours, investigators canvassed the entire block on both sides of the street, rummaging through garbage bins at nearby businesses and even getting on the sidewalk to check under parked vehicles. Crime scene technicians carefully tried to lift any fingerprints from around the window.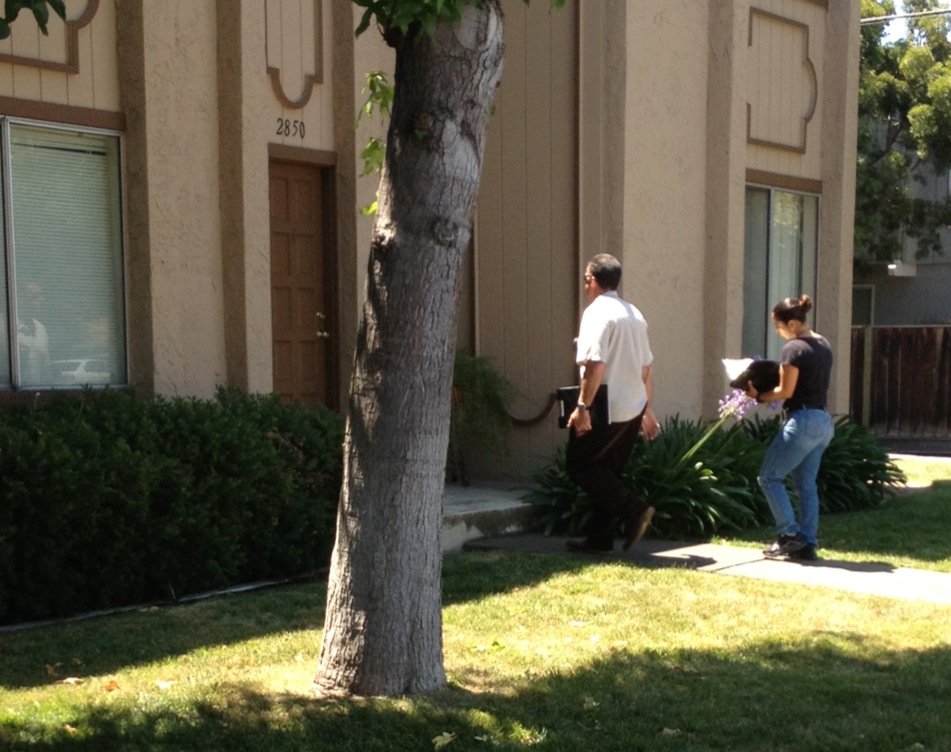 "It's a really nice neighborhood, we don't see any problems around here we don't see any strange things," said Genet Jefar, a neighbor across the street.
She did, however, remember something odd when she returned from working her night shift around 3 a.m. Friday. "A guy sitting right there and he just put his head down," Jefer recalled, pointing to a curb just feet outside the damaged window. "Nobody around, he was by himself."
NBC Bay Area looked into the trend for these kinds of cases around the Bay Area. Police departments rarely track sexual assaults because they include many different sex-related crimes, but they do have the numbers for rape, which they submit to the FBI for annual tracking. Since a decade ago, the number of reported rapes in San Francisco is down almost 50 percent, from 215 in 2003 to 108 in 2012.
The number has gotten even smaller for the first half of 2013 compared to the same time last year, down another 26 percent. In San Jose, the numbers have fluctuated, starting at 279 in 2003 and hitting 280 last year, but dipping down in between.
For the January to June of 2013, the number of rapes is down just slightly at 125 compared to 130 in the first half of last year. For the city of Santa Clara, there's an average of 21 rapes a year in a city of roughly 120,000 people. In this neighborhood of the reported attack Friday morning, the scare is enough to change how they go about living their lives.
"I feel so scared and I think everybody feels scared because you see, these [types] of events do not happen everyday," said Dinesh Kundu, a neighbor who has a wife and two kids.
"I think I need to close my window all the time because of my kids." For Jefar, the walk from her car to her front door when she returns from her night shifts will require a lot more attention. "You have to be really careful cause sometimes, I park over there, really far, and have to walk around from there by myself," Jefar said. "It's just scary."