The series of storms to have battered the Bay Area over the last week have caused a major washout of Vine Hill Road in Santa Cruz and a sinkhole in Lafayette.
Both directions of the mountainous road are closed at Mile Marker Two near Camino Vista at the upper end of the road.
There was a smattering of other roads in Santa Cruz also hit by the storms, causing Sunday power outages and temporarily closures.
And in Lafayette, heavy rains ruptured a water pipe on Mountain View Drive on Sunday, leaving a gaping hole that is 80 feet long, 40 feet wide and 15 feet deep.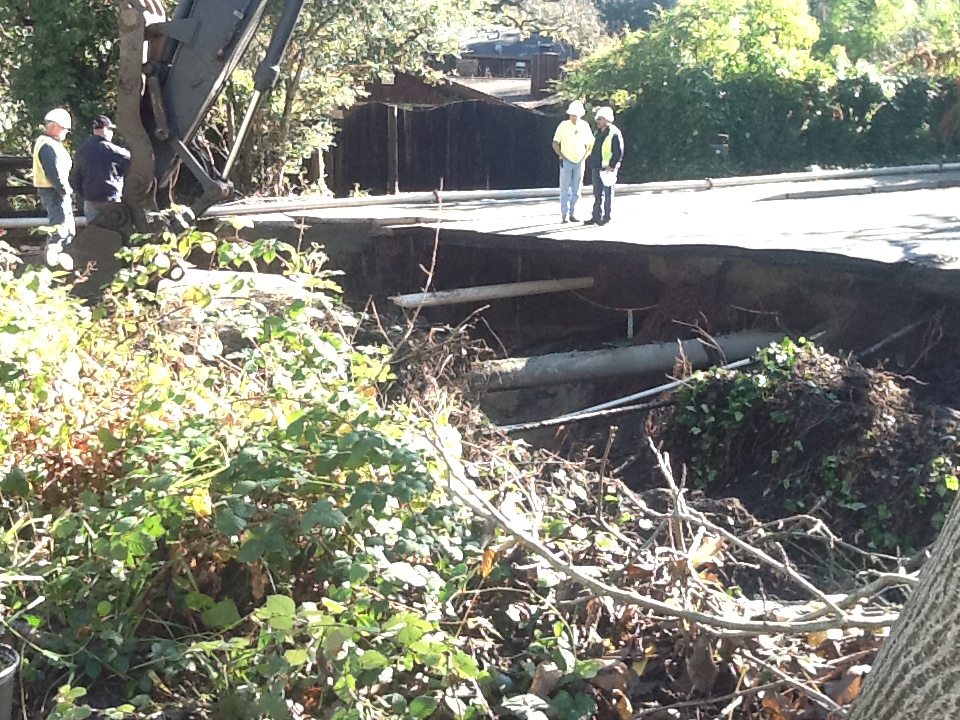 Repair work on the sinkhole continued Monday and could be closed through the winter.
There is a brief dry spell expected for Monday, only to be rainy again on Tuesday and Wednesday.