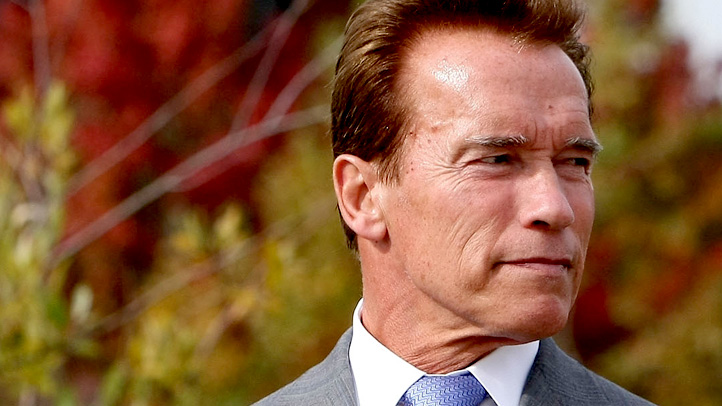 Arnold Schwarzenegger has indicated in court filings that he does not want to pay Maria Shriver spousal support or her attorney's fees in their divorce case.

The couple announced they had split in May.

The actor-turned-politician filed his response to Shriver's divorce petition Wednesday in Los Angeles.

The issues of whether Shriver will receive spousal support and who will pay her attorney's fees are the only differences in their initial filings to end their 25-year marriage.

They are seeking joint custody of two of their sons, who are 17 and 13. They also have two daughters, Christina, 19 and Katherine, 21.

Shriver filed for divorce on July 1.
The filing came about six weeks after Schwarzenegger acknowledged fathering a child with a former household employee more than a decade ago, before his first run for office. The son is now 13.
The divorce filing cited the standard irreconcilable differences. It did not list a date of separation.
The couple was married for 25 years.
"At this time, we are living apart, while we work on the future of our relationship," they said in a statement back in May. "We are continuing to parent our four children together. They are the light and the center of both of our lives."
One week later, Schwarzenegger announced his baby bombshell.
Shriver moved out of their Brentwood mansion after Schwarzenegger revealed paternity of the child some time after his term as governor ended.
"After leaving the governor's office I told my wife about this event, which occurred over a decade ago," Schwarzenegger wrote in a statement to The Times. "I understand and deserve the feelings of anger and disappointment among my friends and family. There are no excuses and I take full responsibility for the hurt I have caused. I have apologized to Maria, my children and my family. I am truly sorry."
Copyright AP - Associated Press