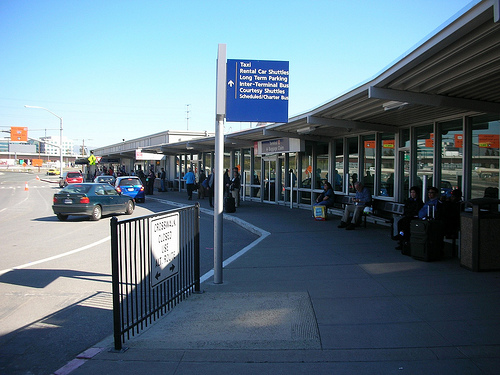 They walked out of the old terminal a little bewildered.
Passengers were used to going into the old, decrepit baggage claim area of Terminal C, where the carousels screeched and labored through their rotations to get us our luggage.
Starting Tuesday, those carousels have been shut down, just like the era they came in back when the Silicon Valley was known as the Valley of Heart's Delight, because of the rich agriculture here.
So a little confused, the passengers made their way from the old gates toward a brand new baggage claim, where the carousels are much quieter, an some would say faster.
"I just got here and my bags are already here," said passenger Elizabeth Clevenger.
Getting to the new carousels in Terminal B can be a challenge for those who aren't prepared for the change, including Clevenger.
Passengers have to walk the length of a football field.
"It seems like, ok, where are we going?" said Clevenger. "Because last time it was inside, next to the planes."
Passenger Bridget Knight didn't have any trouble. She said all you have to do it follow the signs.
"It felt good to walk from the plane over here. Great," said Knight.
SJC says the airport's $1.3 billion in renovations are ahead of schedule an under budget.
The old baggage claim area will be demolished in the coming days.
By June 30, the entire Terminal C is expected to come down, as passengers in the capital of Silicon Valley walk into a 21st century airport.