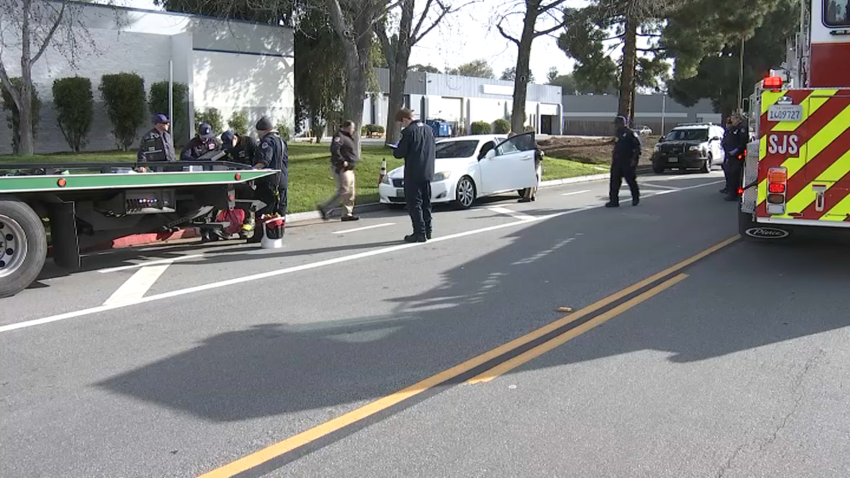 A California Highway Patrol officer was transported to a San Jose hospital on New Year's Day after feeling sick following a traffic stop of a vehicle believed to have an illegal narcotic inside, according to the CHP.
The officer stopped the car on northbound Highway 17 just north of Hamilton Avenue for a mechanical violation, CHP Officer Henrik Bailey said.
During the stop, the officer saw what he believed to be an illegal substance — possibly heroin and/or methamphetamine — in the car. The officer smelled some type of odor, felt sick and was taken to O'Connor Hospital for precautionary reasons, Bailey said. The officer is expected to be released sometime Wednesday.
The car, which was stopped for having a tinted cover over its front and rear license plates, was taken to the CHP's San Jose office where officials were testing to see what the substance was, Bailey said.
"We're just doing this for precaution, make sure there's no hazmat," Bailey said.
The driver was detained, according to Bailey.