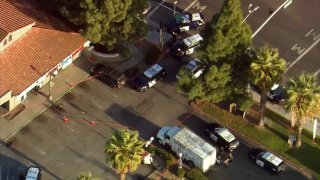 Police are investigating a double shooting in San Jose.
The shooting was reported Tuesday afternoon in the 2000 block of Story Road.
Police say two men were transported to local hospitals. One of them suffered a life-threatening injury. The other victim's condition was not immediately known.
No other information was immediately available.