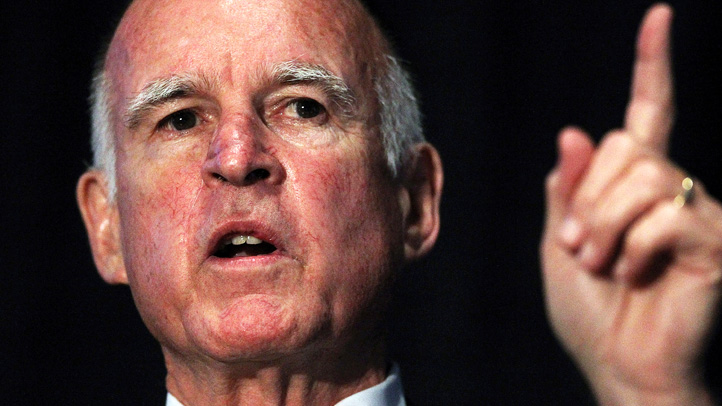 Gov. Jerry Brown is scheduled to give the state of the state speech at 10 a.m.
Yes, maybe he's as excited about this address as the rest of us.
In the past, these speeches have been scheduled for early evening -- to coincide with local news broaders (and to get on the radio so Californians can listen as they drive home).
But there's not much good news. Scheduling at 10 a.m. on a weekday is not exactly an effort to make big news--or attract broad attention.
Brown almost certainly will devote his speech to making the case for his tax ballot initiative -- and for the need for funds to stem cuts to schools. He'll also hit upbeat notes about the potential for growth through green energy and high-speed rail.
But wouldn't it be nice if the governor told the truth? He could say that the state is badly stuck -- and that its governing system makes rational budgeting nearly impossible. He could say that he's going to stop fiddling around and lead a movement to change the state constitution and how the state is broadly governed.
But maybe I should stay in bed instead -- and keep dreaming.
Let us know what you think. Comment below, send us your thoughts via Twitter @PropZero or add your comment to our Facebook page.