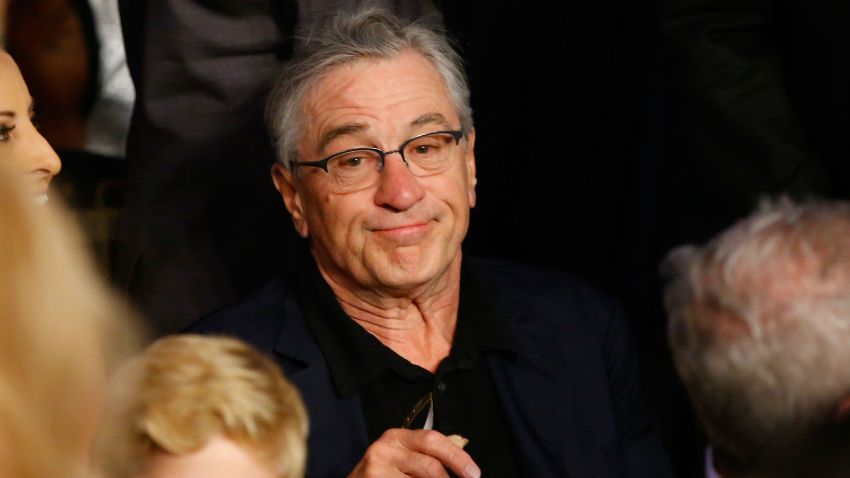 Robert De Niro channeled one of his tough guy characters during a celebrity-studded awards gala on Wednesday, lashing out at Flickr co-founder Stewart Butterfield for making "condescending" comments about actors.
The San Francisco tech guru apparently offended the Oscar winner during his speech to accept the Wall Street Journal's Technology Innovator Award.
Butterfield accepted the award in front of the star-studded crowd, joking that he felt "a long way from San Francisco" with all the "supermodels and "movie stars" in the audience.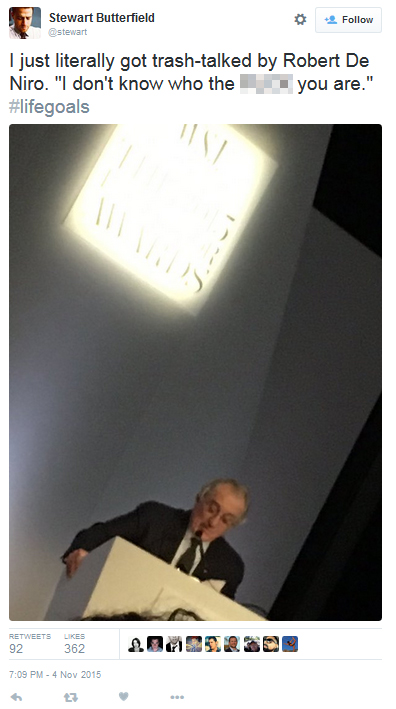 He then addressed De Niro directly, saying, "I watched Godfather II on the plane… and when you killed Don Fanucci, I liked that."
His remarks drew laughs from the audience, but not from De Niro.
"Whoever the last speaker was… I thought you were a bit condescending to us actors… celebrities," the acting legend quipped at the podium moments later. "I'm going to go on record with you just to say that. And I don't give a f— who you are."
The rest of the evening went off without another altercation. In fact, De Niro's verbal lashing seemed to flatter Butterfield.
"I just literally got trash-talked by Robert De Niro," tweeted the entrepreneur. "#lifegoals."