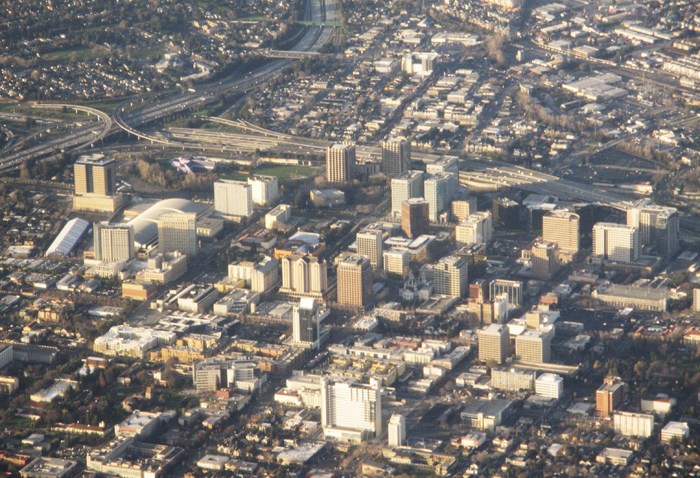 Three months after buying her first home in East San Jose as part of a neighborhood stabilization program, Lola De La Cruz said she still finds joy in the simple pleasures of sitting out on her porch and sharing fruits with her neighbors.

De La Cruz bought her newly renovated four-bedroom, two-bath home on Louis Court for $390,000 with assistance from the Department of Housing's Neighborhood Stabilization Program, which aims to mitigate blight, enhance neighborhoods with quality construction, incorporate green building features and assist low- and moderate-income first-time homebuyers.

Standing alongside her 9-year-old daughter, Selena, De La Cruz said she was thankful for the opportunity to move her three children out of an apartment complex and into their own house.

"I am just so grateful to have a house," Selena said. "I love my house and I love my pink room."

Last year, the U.S. Department of Housing and Urban Development awarded the neighborhood stabilization program $5.6 million, which was used to sell eight of the 12 homes purchased for renovation.

Today, Congresswoman Zoe Lofgren, D-San Jose, joined City Council members Ash Kalra, Rose Herrera and Madison Nguyen at a news conference held at a renovated home on Huran Drive in San Jose to sign a check for an additional $25 million in federal funds allocated to the San Jose Consortium, comprised of the San Jose Department of Housing, the Housing Trust of Santa Clara County, and Neighborhood Housing Services Silicon Valley.

The funding will be used for three programs, one of which will include the purchase, renovation and reselling of 65 foreclosed homes to eligible low and moderate-income residents over the next two years.

The second program will provide purchase assistance loans to help qualified homebuyers buy foreclosed properties, and the third will deploy a minimum of $6.25 million to create affordable housing rental opportunities for very low-income households.

"We enacted the American Recovery and Reinvestment Act to fight the economic freefall," Lofgren said. "One thing that's worked best is this stabilization program. It's part of clawing our way out of that economic disaster we were facing two years ago."

Copyright BAYCN - Bay City News