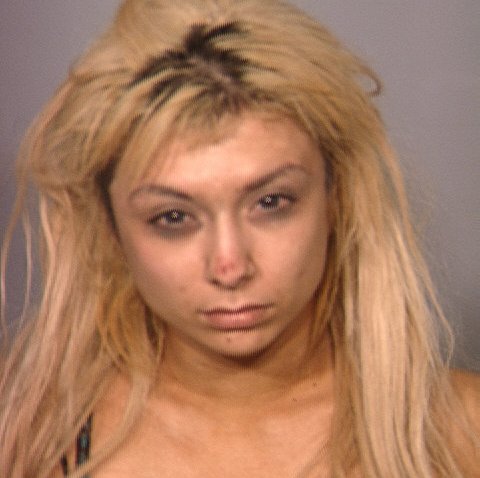 The 26-year-old girlfriend of Dodger beating suspect Giovanni Ramirez was arrested by the Las Vegas Metropolitan Police Department, it was reported Wednesday, July 13.
Denise Piccione pleaded not guilty Wednesday to charges of possession and trafficking of methamphetamine and possessing a dangerous weapon, according to CBS2.
The Los Angeles Police Department has called Piccione a person of interest but could not find her before her Las Vegas arrest, CBS2 reported. She was being held in lieu of $1,000 bail.
"Giovanni Ramirez is still the primary suspect in this case and we are continuing to follow each lead to its conclusion," Officer Karen Rayner of the Los Angeles Police Department said. Ramirez has not been charged in connection with the beating of San Francisco Giants fan Bryan Stow.
He has been sentenced to 10 months in prison for violating his parole.
Stow, 42, remains in a San Francisco area hospital recovering from severe brain injuries suffered in the March 31 beating at a Dodger Stadium parking lot.
Copyright CNS - City News Service