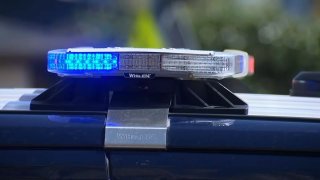 A 17-year-old student has died after being stabbed at Aptos High School Tuesday afternoon in what the Santa Cruz County Sheriff's Office said was believed to be an isolated incident.
The student, who was stabbed multiple times, was first treated on campus but was then air-lifted out of the school, officials said.
The call came in at around 2:20 p.m. and the victim's body was found near the campus swimming pool.
The campus was placed on lockdown as deputies searched for a suspect. Two people were ultimately detained, a 17-year-old and a 14-year-old, the sheriff's office said.
They were booked into juvenile hall and charged with homicide.
The Pajaro Valley Unified School District Superintendent Dr. Michelle Rodriguez said Aptos High would be closed Wednesday and Thursday and would reopen on Friday as an investigation is underway.
Further information was not immediately available.