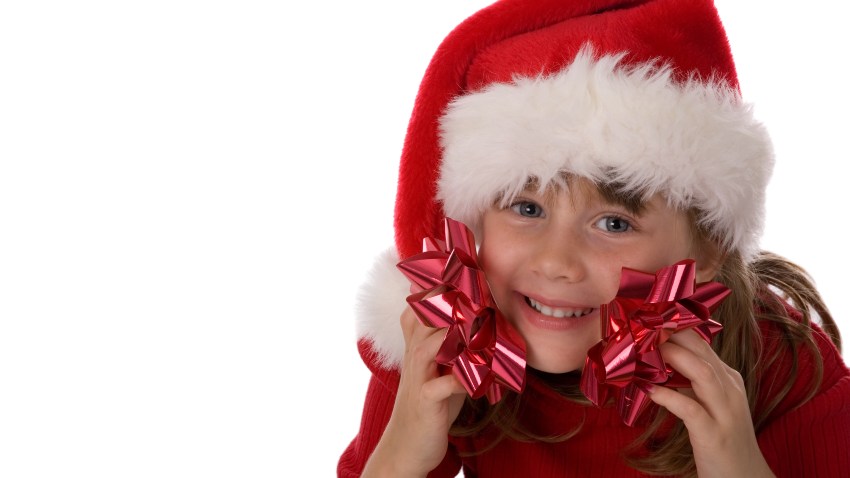 Sure there are a lot of gift guide's this time of year. All you have to do it check the front page of this Website to know that. But this one is so special it gets the humble title: "Super Holiday-riffic-tacular Giftolicious" guide.
Tech reporter Scott McGrew searches every week for a gadget worthy of TV viewer's attention on Fridays. These are his favorite six from the previous 52 weeks.
He begins with a gift idea for the young science guy on your list and you can see all of the items by click on the square video box in this article.
Geomate Junior GPS ($69.95)

Did you know there's hidden treasure in your neighborhood? There is! Hobbyists hide small boxes called "geocaches" in parks, fields and forests and then challenge other people to find them.

Normally geocachers find the treasure by using an expensive handheld GPS unit, programming the latitude and longitude of the geocache into the device.

Geomate Junior makes it much more simple - the most popular locations are already programmed into the device. Take it to any park or woods and (because it already knows where it is thanks to GPS) it will indicate the direction and distance to the five closest geocaches. Just follow the arrow to the box.

Its ease of use and kid proof casing means you can give it as a gift to a family that has little to no tech skills. All they have to do to
enjoy geocaching is take it to a park and turn it on.

Jakks Pacific Eyeclops Night Vision Goggles 2.0 ($60)

Forget fake green glasses with a flashlight attached. These are the real deal. Actual see-in-the-dark night vision goggles. The toy
shines a safe infrared beam into the dark - visible only through the googles. Note the "2.0" designation: the company had an earlier version you wore on your head. You use the updated version (2.0) simply like binoculars - carry them around your neck on a strap and hold to your eyes as needed. We think the newer version is easier to use.

Asus AI Guru SV1T Videophone ($300)

Asus(say ay-ZOOS) is one of those companies you may have never heard of before, but in fact you use their products every day. The Taiwanese manufacturer is behind the production of many computer laptops and flat screen displays sold by other brands.

The horribly named AI Guru SV1T is the videophone science fiction has been promising us for decades. Just turn it on, it finds your wifi signal immediately. Easy on screen setup with the totally free Skype videoconfercing service, and you're just a pushbutton away from talking - and seeing - anyone with a Skype connection.

The charm of this device is there are only a few buttons. Volume, answer, and hangup are all you really need to understand. It even
"rings" when someone is calling. While setup may require minor expertise (if you can link a laptop to a wifi signal you have enough
skill to handle this) using the device is as simple as using a telephone. Great for elderly parents.


iPod Touch ($199-$399)

Is it possible for an Apple product to be underrated? The iPod Touch does nearly everything the super popular iPhone does, but without the service contract and monthly fees. You can choose from thousands of (often free) apps from the app store. When connected to wifi, you can surf the net and check your email. And of course it's a first class music player.


PlayOn software (free trial, then $39.99)

Have an Xbox360, Playstation3 or Nintendo Wii? You can watch Netflix, Hulu or YouTube right on your TV. Download the PlayOn software from www.themediamall.com and install it on your PC. Turn on your internet connected game device and -boom- NBC's Hulu and YouTube are right there on your television in excellent quality with no monthly fees. Netflix subscribers can enjoy all you can watch movies from the service's "watch instantly" service.


Tauntaun Sleeping Bag ($100)

What's the warmest spot Han Solo could find for a freezing Luke in the Star Wars movie The Empire Strikes Back? Inside the steaming body of a disemboweled horse-like creature known as a tauntaun.

With that in mind, the Website thinkgeek.com created the tauntaun sleeping bag as an April Fool's joke. However there was so much demand for an actual product, the company went ahead and got permission from Lucas to make it for real.

100 percent polyester, 33" x 67" (big enough for adults) and perpetually sold out at thinkgeek.com. You'll need the Force to find this one.