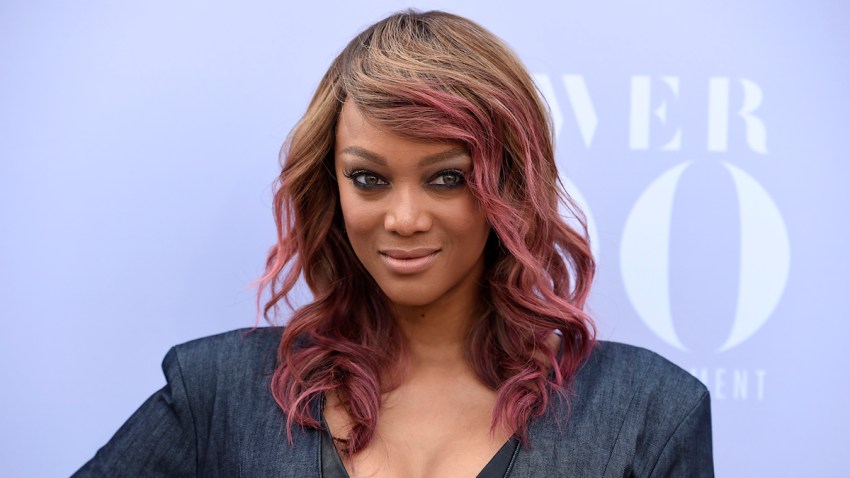 Smize!
Supermodel Tyra Banks is slated to teach a class at Stanford University next spring.
It remains to be seen whether smiling with the eyes – a phrase she coined as a host of America's Next Top Model on the CW Network – will be part of the Graduate School of Business class curriculum.
Banks, 42, will, however, team up with professor Allison Kluger for the spring elective titled "Project You: Building & Extending Your Personal Brand." In 2011, the businesswoman earned a Harvard Business School diploma in a nine-week-long Owner/President Management program.
The chairman of Tyra Banks Co. and founder of Fierce Capital, LLC was spotted at the Palo Alto school last month. According to Stanford, the Inglewood native discussed the importance of hiring the right people, making cold calls, and knowing when to pivot, as part of the university's Women in Business series.
Banks and Kluger met at the discussion and decided to team up, the Mercury News said.
"For the first 30 minutes of the class, I'm raising my hand, I'm all into it, 'cause it's kind of like theory and just like, the social part of the case," Banks told VH1, the newspaper reported. "The last hour it's all like Einstein and algebraic equations and craziness.
"And I'm just like, what the (heck) is going on? Please don't call on me because it won't be pretty."