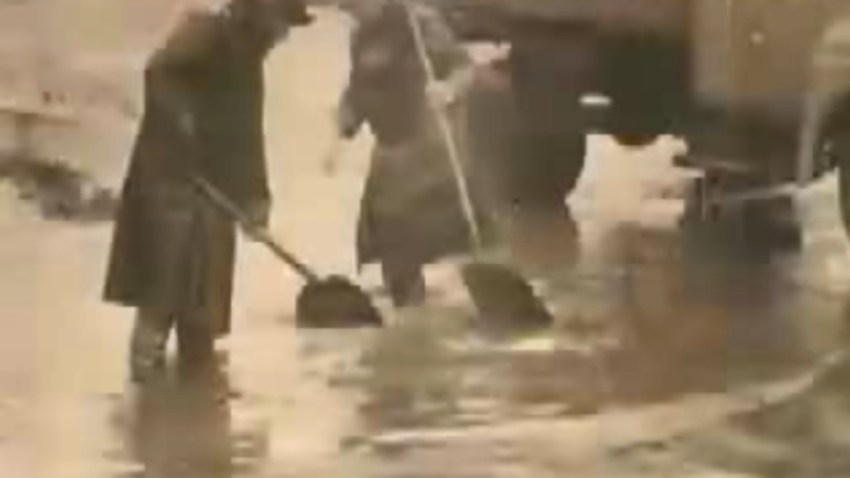 When the bloated, dark clouds hang over Petaluma and the rain falls with a steady fury, there's a good chance the Petaluma River will jump its banks and wreak havoc on its neighbors.
It used to be that the river could do whatever it wanted and no one complained a bit. But that was before the 1940s, when homes sprang up near its banks and the river became a scenic trespasser winding through neighborhoods.
Now that the City of Petaluma forked over millions of dollars to keep the river in check, a week of hard rain could prove a good test.
Neighbors in the Payran district can tell you all about floods. They'll remind you of the big one in 1982 which swept over 50 blocks and into 500 homes. By the time the water crept back to its banks, the damage reached $28 million. The floods of 1986 left another million dollars in soggy homes. In 1998, the river soaked the area for another $6 million.
The City spent millions of dollars trying to tame the river. Senator Barbara Boxer got the federal governm to put up $27 million dollars with Petaluma and the State kicking in another $14 million, for a total of $41 million. The Army Corps of Engineers built flood walls along 3,500 feet of the river's bank. It ripped down an old railroad trestle that trapped debris and caused the water to swell over its its banks and into the Payran area.
But river hasn't totally backed down from its bad habits. Two years ago, residents of Leisure Mobile Home park were forced to high ground after the Petaluma resumed its old ways and flooded dozens of homes. Some people living downstream from the Payran neighborhood said repairs to protect Payran were now sending flood waters their way.
But city planners and local residents believe the work is paying off. In 2005, a steady stream of rain failed to send high waters to places they'd visited in years past. Linda Speel, who has owned a house in the Payran neighborhood since 1985, said the work has helped.
"Since they did that fix it's better," said Speel. "It used to fill up in the street and that hasn't happened."
Speel said that once all the work is done, residents of Payran won't be required to carry flood insurance anymore.
Still, old habits are hard to break. Speel said she paid a visit to the river last night.
"We looked at the river because we were downtown and it looked pretty high," she said.
Inside Behren's Feed Mill, a water mark on an old desk told the story of the floods of '82. But the water hasn't climbed that high since. And with any luck, it won't again.
Here's a video that shows a photo history of Petaluma's flood problems: