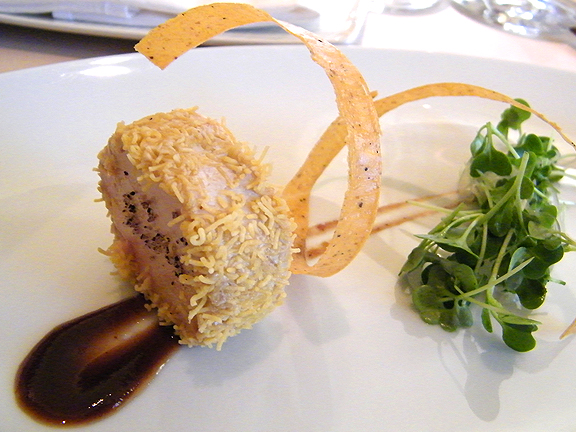 While Bay Area food critics are busy putting their list of the best restaurants together, Zagat is taking a step further and naming its best new restaurants of the decade.

The list is based on Zagat's food ratings, which means there are not too many places we haven't heard of on the list.

The survey rated the restaurant's food, decor, service and cost. The list is made of some heavy weights, like Michael Mina, that seem to find their way on every top restaurant list.

But Healdsburg's Cyrus topped the list with 29 points. Zagat writes:
"Champagne wishes and caviar dreams" really "do come true" (and on carts) at this "luscious" Healdsburg "palace of gastronomy" where chef/co-owner Douglas Keane ushers forth "transcendental" New French prix fixes and "grand tastings" laced with "unique Asian-fusion flavors", "exceptionally" served with tableside "theatrics" in an "ornate" dining room "worthy of Paris"; abandon "all thoughts of sticking to a budget", but it's "a steal" considering you're getting "dinner and a show" that "should be called 'Sigh-rus'!"; P.S. à la carte dishes and "splendid drinks" are available at the bar.
Check out the full list below:
Cyrus (Healdsburg) - 29 points
Kaygetsu (Menlo Park) - 28 points
Coi - 28 points
Michael Mina - 27 points
Manresa (Los Gatos) - 27 points
Canteen - 27 points
Quince - 27 points
Tartine Bakery - 27 points
Redd Restaurant (Yountville) - 26 points
Aziza - 26 points