The Rocky Fire raging in Northern California blazed through unprecedented territory as it grew by 3,000 acres overnight, jumping a highway and eating up wildland fuel that has never burned in recorded history.
"As far as we knew of, some of these fuel beds have not burned - there's no recorded history that is known," Cal Fire spokesman Steve Swindle said Tuesday. "That is why fire is burning so intensely, the brush is very thick and because of the drought, very dry."
By Tuesday morning, the fire had burned 65,000 acres — about 100 square miles — and was 12 percent contained, according to Cal Fire spokesman Daniel Berlant. A total of 3,200 firefighters were working to put out the blaze, hopefully by Aug. 10. The drought wasn't helping efforts.
Throughout the state, 9,300 firefighters were trying to quell 21 fires in all, Cal Fire said. The Rocky Fire is currently the biggest blaze.
But it is still four times smaller than the Rim Fire, which overtook wildland near Yosemite in August 2013, burning more than 257,000 acres. That blaze was recorded as California's third largest wildfire in history.
More than 6,300 structures remained threatened because of the Rocky Fire, located southeast of Clear Lake in Lake, Yolo and Colusa counties. And by Thursday, about 50 homes, outbuildings had been destroyed since the fire broke out on July 29. The cause is under investigation.
In addition, there were several mandatory evacuations ordered, and residents in the area were on edge.
"I'm overwhelmed,'' Donna McDonald, of Clear Lake, said at a high school that had been turned into a shelter. "I was very happy at one point when I saw no smoke at all. Then all of a sudden it just flared up real big again.''
Check here for evacuations and road closures.
[NATL] Wildfires Continue to Ravage Drought-Stricken California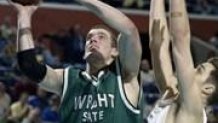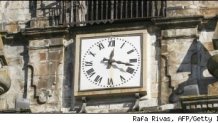 #RockyFire [update] southeast of Clearlake (Lake, Yolo & Colusa Co.) is now 46,000 acres & 5% contained. http://t.co/Vc6FheJxym

— CAL FIRE (@CAL_FIRE) August 2, 2015