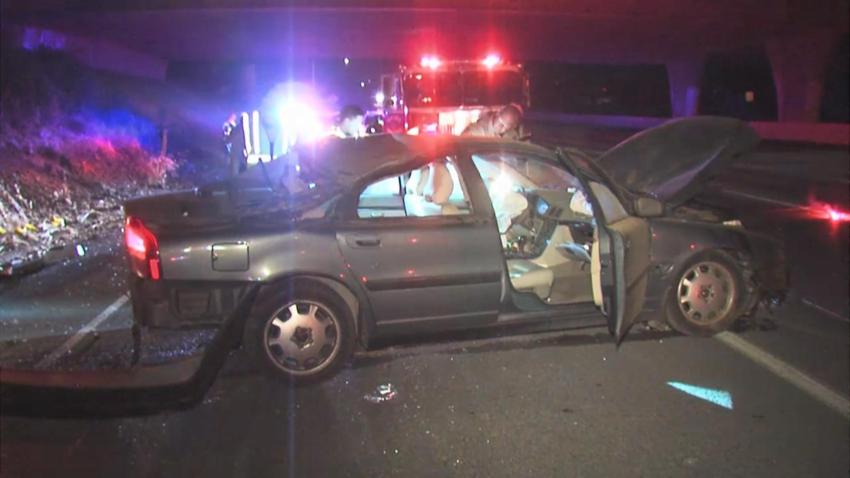 The California Highway Patrol said the driver of a Volvo crashed while speeding away from deputies in San Jose before being arrested.
Sgt. Christopher King said the driver ran a red light Monday about 2 a.m. prompting a pursuit. A few minutes later, the Volvo ended up on US Highway going at speeds up to 100-miles-per- hour. Eventually, the driver lost control, slammed into the center divider, then spun across all lanes before coming to a stop, King said.
The driver was hurt but is expected to be OK.