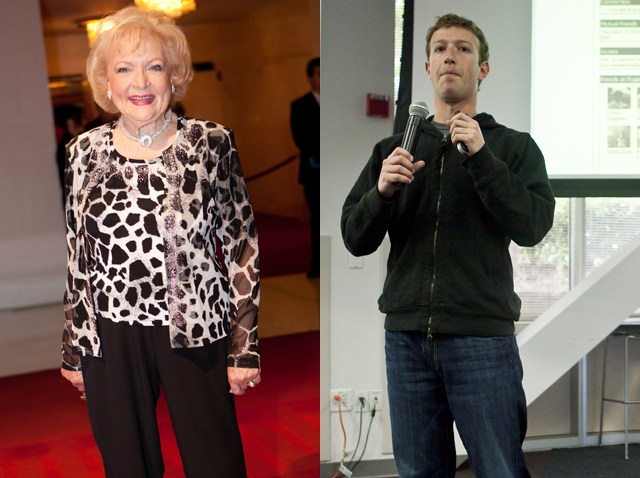 Actress Betty White and Facebook founder Mark Zuckerberg have a date in Sacramento Wednesday night. You might not think the two have a lot in common, but they are among the folks chosen for the 2010 California Hall of Fame.
The induction will be a star-studded affair hosted by Gov. Arnold Schwarzenegger and First Lady Maria Shriver.
In all, 14 people will be added to the list of who's who in California history who are honored for making their mark on the Golden State.
This years inductees are:
Edmund G. "Pat" Brown
John Doerr
A. P. Giannini
Merle Haggard
Anne Lamott
George Schultz
Dr. Kevin Starr
Levi Strauss
Barbra Streisand
Wayne Thiebaud
Betty White
Serena Williams
Mark Zuckerberg
Gov.-elect Jerry Brown will attend the ceremony as his late father, former Gov. Edmund G. "Pat" Brown is inducted.
Bright and early Wednesday a new exhibit featuring mementos of their careers will open.
A life-size Terminator statue from Cameron's blockbuster movie starring Schwarzenegger.
The pilot script from Golden Girls signed by the original cast and an Emmy® won by comedienne Betty White
A recreated office of Governor Edmund G. "Pat" Brown containing desk, chair, lamp, blotter and a marlin caught by the former California governor
The restored 1933 Lincoln automobile owned by Bank of America founder and father of modern banking, A.P. Giannini
Custom suit, gold records and Fender Haggard Tuff Dog guitar played by country music legend Merle Haggard
Several costumes worn by music and film icon Barbra Streisand in On a Clear Day You Can See Forever, My Name Is Barbra and Yentl; her first contract with the Bon Soir; albums, tickets, movie posters and rare Broadway billboard from Funny Girl
Wayne Thiebaud gallery personally containing works selected by the artist himself