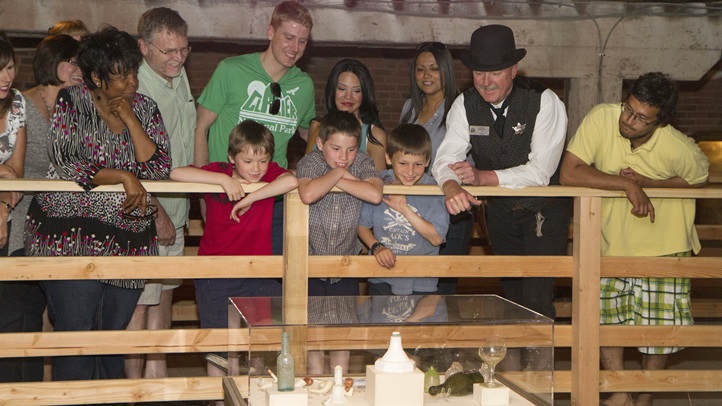 NO JEALOUSY REQUIRED: When history-loving Golden-Staters hear of Seattle's underground explorations, or those subterranean tours that take place at some of the world's oldest and most storied cities, well, things are apt to get a little green-eyed, as in the green-eyed monster. An underground tour is a pretty cool and tidbit-packed thing indeed, but not every town does or can have them, simply because, well, not every place boasts a below-the-pavement place that houses some of the area's most juicy and scandal-laden stories. Ending up with an underground area, one that can accommodate tourists on regular tours, is pretty unusual, but not so unusual that it hasn't happened in California. That's right, 19th-century mavens, you don't need to venture up to the Northwest to get your below-ground fix: Old Sacramento has one, and you can venture into it come the warm weather. That happens to be the period we're now in, meaning the Underground Tours are back. They're on through December.
WITH AN ASTERISK: The tours run more frequently in the summertime, through the end of August, if that's your bag; come the fall there is a slight tapering off, so make note. On the tour you'll learn about the rapscallions who once called our capital city home, and the good-hearted, civic-minded people, too. The underground is part of "California's only successful street-raising project," so bet your guide'll go over that during your 60 minutes spent poking about subterranean Old Sacramento.
ABOVE-GROUND WALKING TOURS: If being beneath the street is definitely not your deal, but the Gold Rush is, take heart: There are above-ground Gold Rush-themed tours from June 1 through 29 every Saturday and Sunday. Cost? Five bucks. Enrichment? Plentiful. Did you know Old Sacramento was the Western terminus for the Pony Express? Of course you did.
Copyright FREEL - NBC Local Media