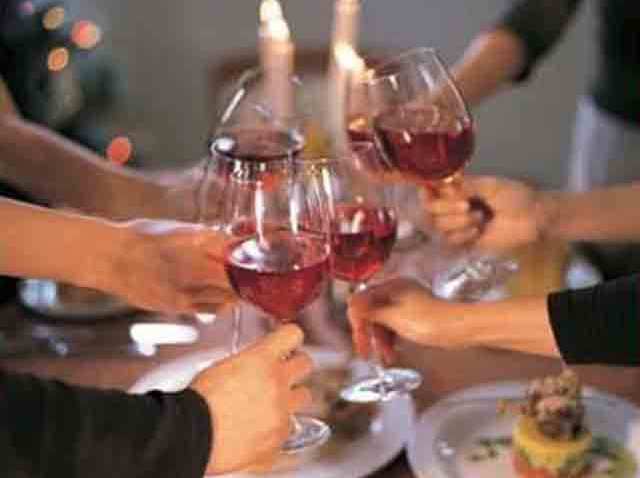 CANDY BUCKETS AWAY: No one is demanding that you stow the candy bucket, the one that's still mostly full of random sweets and suckers and chocolate bars. You're enjoying it, you like the sugary side of Halloween, and it only comes once a year. But when November arrives, eaters begin to make the shift away from the lollies and nougats and thematic treats of Oct. 31 into another realm, one that has to do with the deeper, richer tastes of later autumn, and the beverages that pair well with those tastes. One of the first parties of November to be all about the pairings arrives just a week after Halloween, and it is a shift in thought, heart, and palate: It's the Northern Sonoma County tradition called A Wine & Food Affair, and it is all about placing the liquid goods made along the Wine Road with the edibles that'll suit them best.
AND VICE VERSA, OF COURSE: A pairing event is never solely about just the beverage or just the bites, but rather how they work in concert. True, true, the Saturday, Nov. 7 and Sunday, Nov. 8 weekend does happen to take place in wine country, so learning about the pinots and cabs and chardonnays coming out of the regional vineyards will be a major part of anyone's visit. And the major-ness doesn't end with the selection of paired-up wines; look to the lengthy list of participants, wineries that include Fritz Underground Winery, Hook and Ladder, and Pezzi King Vineyards. If you do the full drive over one or two days, you'll wend into the Russian River Valley, Dry Creek, and Alexander Valley, too.
FAVORITE RECIPE TIME: As for the food end of the pair-ups? Each winery will present a favorite recipe "for guests to sample throughout the event." If you've ever asked yourself, while sipping a shiraz, "what would the winemaker serve with this?," you're about to find out. Designated driver tickets are part of the scene, as are two-day options, too. Are you feeling the oncoming of wintry elegance upon our plates and in our glasses, dear foodies? Yes, it's nearly here, but, seriously, there's no rush in finishing up the Halloween candy.
Copyright FREEL - NBC Local Media