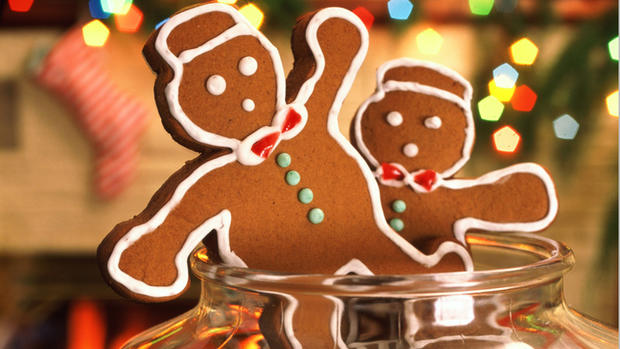 THAT EXTRA MERRY MILE: Running a hotel or inn or getaway is a 24-hour job, famously, which means that not every detail can be attended to. The important ones should be, of course, but, come the holidays, not every hotel or bed and breakfast adds a festive dimension. (From cranberries in the pancakes to a tree lobby; "festive dimensions" don't need to be large or attention-grabby.) But, when you're in Cambria, which is a town pretty much ready-made for a snowglobe, and you're not far from Hearst Castle, which takes a full three weeks to bow-and-sparkle up the famous landmark, well. You're going to bring it, come the yuletide. And bringing it during the 2013 holiday season?
THE BLUE DOLPHIN INN: It is "situated steps from the beach" but the sweet spot isn't just devoted to the pleasures of summer travelers. It is offering a wintery "Comfort & Joy" package that includes in-room gingerbread cookies and "hot cider and cocoa in the lobby." Nice. A Blue Dolphin ornament is included, as well as the thing many Cambria-visiting sightseers come to see: Hearst Castle in its Christmassy best. Two Hearst tickets are included with the package, or daytime tickets, rather, though you can get on an evening tour for a little extra. It starts at $299 for midweek stays, and check it: That's for two nights, not one, so you can rest up the night before your Hearst adventure and the night after, too. We love it when that happens.
PLUS... Cambria will be hosting Holiday in the Pines in the December, which is festive as all get-out. The Comfort & Joy package is available through Dec. 21, with just a few blocked out dates, meaning you can definitely plan your visit to coincide with this happening.
Copyright FREEL - NBC Local Media